This is an archived article and the information in the article may be outdated. Please look at the time stamp on the story to see when it was last updated.
OKLAHOMA CITY — The woman involved in Thursday's high-speed police chase said she was kidnapped and raped. 
When officers interviewed the woman, they learned she knew the man, 22-year-old Nicholas Hatchett, but said he had attacked her and raped her.
OKC Police Sgt. Jennifer Wardlow said the woman told police she had previously used methamphetamine with Hatchett and had sex with him in the past.
Police said it started near Broadway and Wilshire when they got a call about a couple having sex in a parked truck.
Officers approached the couple and chase was on.
"It was going fast," witness Patrice Clipper said. "He couldn't even turn to get on the highway. He had to jump the curb. He ran up in the grass and then he jumped on the highway."
Oklahoma County deputies got involved and used a maneuver to spin the truck to a stop on I-44 between May Ave. and Penn.
Hatchett was arrested on complaints of kidnapping, rape and attempting to elude police.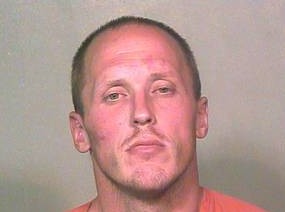 He is being held on a $154,000 bond.
Police said items were thrown out of the car during the pursuit, but nothing was reported found.
MORE: Sex in truck starts police chase