This is an archived article and the information in the article may be outdated. Please look at the time stamp on the story to see when it was last updated.
DENISON, Texas- A Texas teenager who pleaded guilty to making up a story about being kidnapped and sexually assaulted will not served any jail time.
Last March, investigators with the Denison Police Department received a call from a man who said his fiance, Breana Harmon Talbott, was missing.
The man told police that Talbott's car had been found in the parking lot of an apartment complex. When officers arrived, they discovered the driver's door was open, one shoe was on the ground and her phone and keys were sitting near the console.
Immediately, detectives began searching for Talbott.
Several hours later, Talbott walked into a church wearing only a shirt, bra and underwear. She told witnesses at the church that she had been kidnapped and sexually assaulted.
As officers began investigating the case, they started to doubt her story.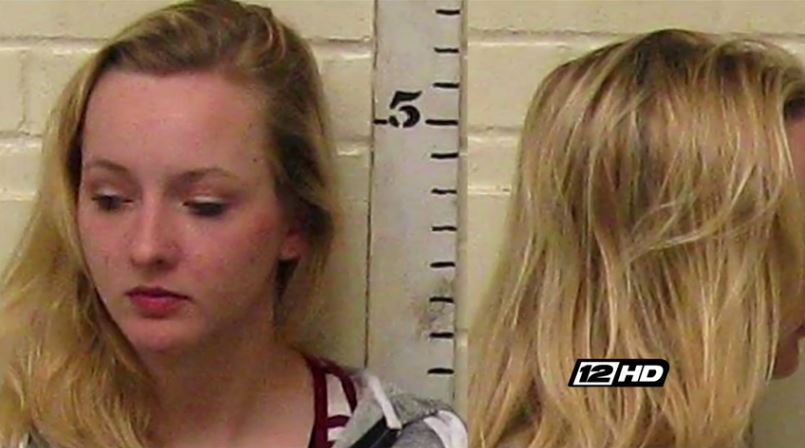 Talbott eventually admitted to making the whole thing up, and she was arrested for making a false report to a peace officer.
The 19-year-old pleaded guilty to two counts of tampering with evidence and two counts of tampering with a government record.
She faced up to 10 years in prison and a $10,000 fine.
However, KXII reports that she was sentenced to probation.
On Tuesday, she was sentenced to eight years of probation, over $8,000 in restitution and to pay another $2,000 in court fines.