This is an archived article and the information in the article may be outdated. Please look at the time stamp on the story to see when it was last updated.
NORMAN, Okla. – After the district attorney decided not to pursue charges against an OU football player accused of rape, the alleged victim is speaking out.
Last week, a woman filed a petition for a protective order against 21-year-old Rodney Anderson, claiming that he raped her.
According to court documents, the woman claims that she met Anderson while out drinking on Nov. 16. She says that she initially planned to take an Uber home, but Anderson's friends were adamant about him driving her home.
She reportedly told officials that all she remembered of that night was kissing Anderson and vomiting.  But, on the weekend of Dec. 2, she said she started talking to her friends and remembered that Anderson forced himself on her.
A police report was filed with the Norman Police Department on Dec. 4. In the protective order, the woman said she was scared for her safety because the alleged rape "happened in my apartment."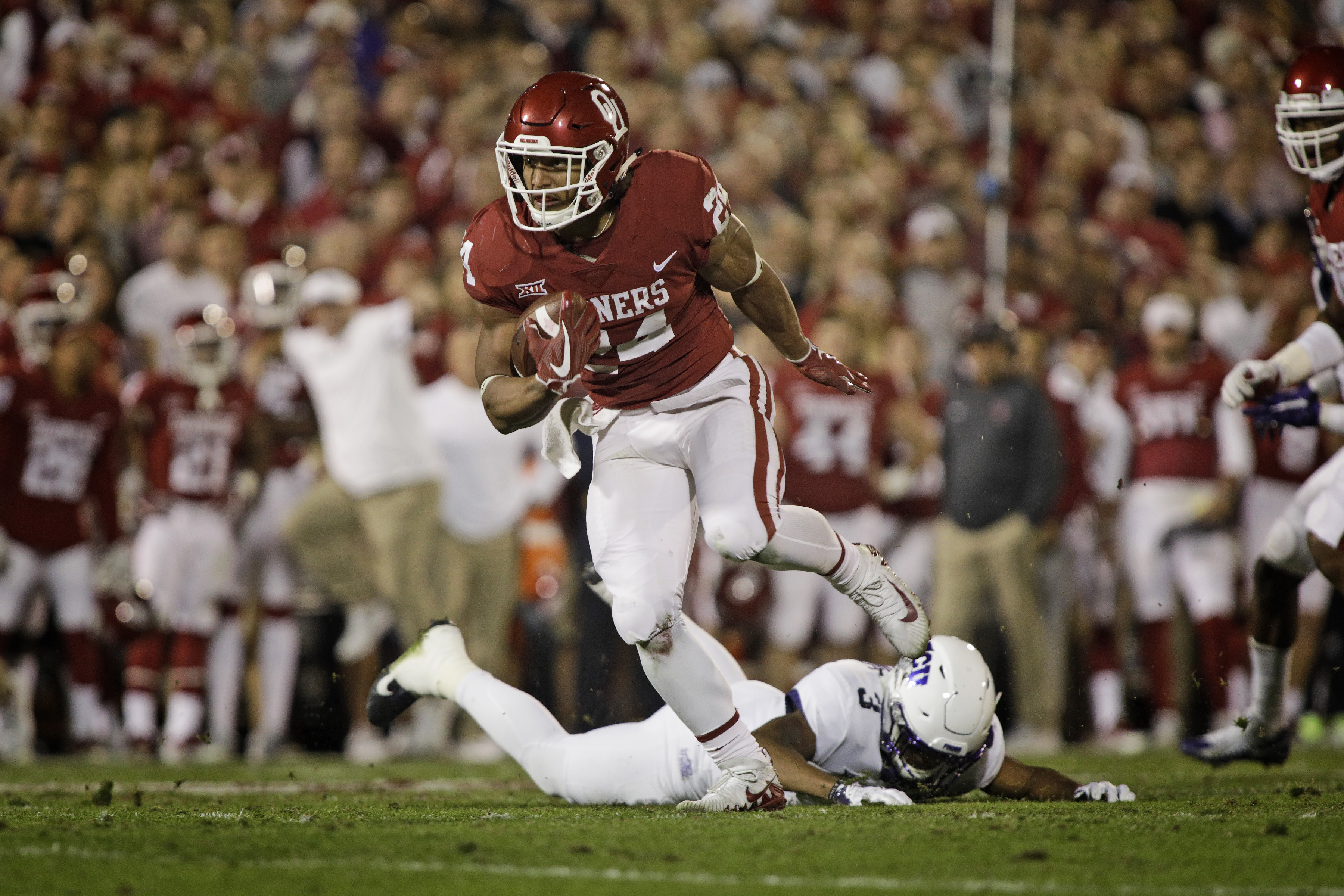 After the allegations came to light, Anderson's attorney released a statement, denying the allegations and even provided results of a polygraph test to prove his client's innocence.
On Thursday, Cleveland County District Attorney Greg Mashburn announced that they will not be pressing charges against Anderson in the case following an investigation.
During a news conference, investigators with the district attorney's office say that information provided to them by the Norman Police Department made them believe that no charges were warranted.
Investigators say that they received information from some of the alleged victim's friends and text messages that supposedly disproved her story.
The alleged victim, who identified herself as Courtney Thornton, is speaking out.
On Friday, Thornton released a lengthy statement to KFOR about the future of the case.
"My choice to stay silent to the media was an intentional decision.  I held full faith that the Oklahoma criminal justice system would achieve due process with a thorough investigation.  Yesterday's press conference, held by the Cleveland County District Attorney's office, diminished my faith in our local judicial system.  I was speechless when I heard inaccurate statements, a disregard for addressing my inability to give consent, and a projected perceived bias.  I was led to believe that the case details provided to the media would be a vague overview of the investigative process.  I truly hope their unorthodox, erroneous and egregious release of detailed information does not affect and/or deter future victims from coming forward.

I was unable to immediately recollect the events of November 16th due to my high level of intoxication.  I was not "tipsy" – I was incapacitated.  Following a night of consuming over 10 shots of alcohol, at least 8 of which he witnessed, I was unable to provide consent after I had "blacked-out."  As stated, I came forward to authorities with the details of my ordeal after I began to remember terrorizing images, thoughts and feelings from that night.  My motives for coming forward are pure.  My body was violated when I was unable to give consent.  I had no desire for anything but criminal justice.

Despite my adamant fight for justice, I have chosen to dismiss my Victim Protective Order upon receiving military orders two days ago to begin training.  I look forward to starting this next chapter of my life as a 2nd Lieutenant in the United States Air Force.

In the future, I ask you to consider all sides of every story before resorting to absolutes.  Coming forward was one of the most difficult decisions of my life, but I never wanted to regret not reporting what happened that night.  In the humble words of Eleanor Roosevelt, "What you don't do can be a destructive force."