This is an archived article and the information in the article may be outdated. Please look at the time stamp on the story to see when it was last updated.

Lucas Ross is going full cartoon! He is climbing into the world of Snoopy and the gang to celebrate the Giving Tree Theatre's production of "You're a Good Man, Charlie Brown" opening this weekend.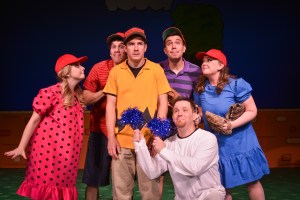 He even attempts kicking Lucy's football.
The Oklahoma Storytelling Festival will also need to lookout for Lucas through Saturday.
Also, check out free roller skating lessons at Skate Galaxy.