This is an archived article and the information in the article may be outdated. Please look at the time stamp on the story to see when it was last updated.
Get Out Alive with Bear Grylls is a larger-than-life adventure reality competition series hosted by world-renowned survivalist Bear Grylls. It premiers Monday on NewsChannel 4 NBC at 8:00 pm CT.
Grylls leads this non-stop extreme survival journey that tests 10 teams of two beyond their wildest imaginations as they venture into the unforgiving and dramatic landscape of New Zealand's South Island.
Their mission is threefold: survive the wild, journey as a group and avoid elimination. Each week, Bear will send home another team. In the end, only one duo will remain — the team that he believes has shown the most heart, courage, initiative and resolve in their quest to get out alive and claim a life-changing grand prize of $500,000.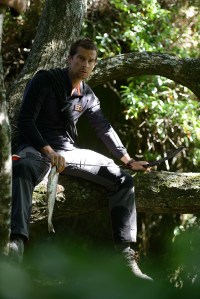 From dense forests and sheer mountain drop-offs, to freezing cold rivers and unforgiving glacier crevasses, the landscapes tackled will be harsh, remote and physically and emotionally draining. Having to navigate the worst that the wild can throw at them every step of the way, the contestants will be battling to survive like never before.
Every team is assigned a task to take charge of throughout each leg of the journey – including food, fire shelter and obstacles. This is not a race, but is a life-changing adventure to reveal the raw survival spirit needed to get out alive.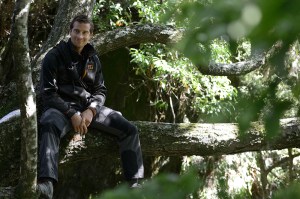 All along the way, Bear, the ultimate adventure survival expert, will be watching, either from vantage points or while traveling with the group. He is looking for that survival spirit, resourceful skill and heart-led determination that he knows the wild demands. If the situation requires, Bear will step in, but all the time, the duos must work together to overcome the cold, fatigue and hardships. And at the end of each leg of the journey, there are difficult and emotional decisions to be made by Bear as he chooses who should leave the expedition.
As the stakes get higher, the obstacles become more unyielding. As civilization gets closer, the journeys get harder, until ultimately only one duo remains. That team will have endured and survived the ultimate test of character and fortitude — walking away with the grand prize, along with the scars and pride that they proved themselves capable to Get Out Alive with Bear Grylls.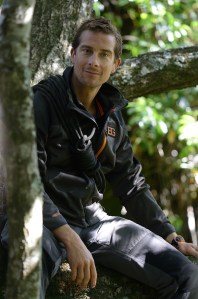 This series marks the first time international television star Grylls will debut on network television.
Get Out Alive with Bear Grylls is co-produced by Bear Grylls Ventures and Ben Silverman's multimedia studio, Electus. Grylls, Silverman, Chris Grant, Laura Caraccioli and Doug McCallie serve as executive producers.