This is an archived article and the information in the article may be outdated. Please look at the time stamp on the story to see when it was last updated.
OKLAHOMA- Critical fire danger continues to plague much of Oklahoma.
Relative humidity of less than 10%, highs in the mid to upper 90s and southwesterly winds gusting to 40 mph will create hazardous fire conditions. Once again, a wind shift tonight will complicate the firefight.
The Oklahoma City Fire Department, in coordination with the Governor's Burn Ban which includes 36 counties, is issuing a burn ban for the entire City of Oklahoma City until further notice regardless of county. The only exception is outdoor cooking in gas grills, charcoal grills or smokers only with no open or exposed flames and having a hooded cooking area. Other fuels for outdoor cooking and/or use of any type of outdoor fireplace, chiminea or flame-producing devices are prohibited.
Crews are working to bring the current fires under control and put them out.
Be vigilant about fire prevention practices.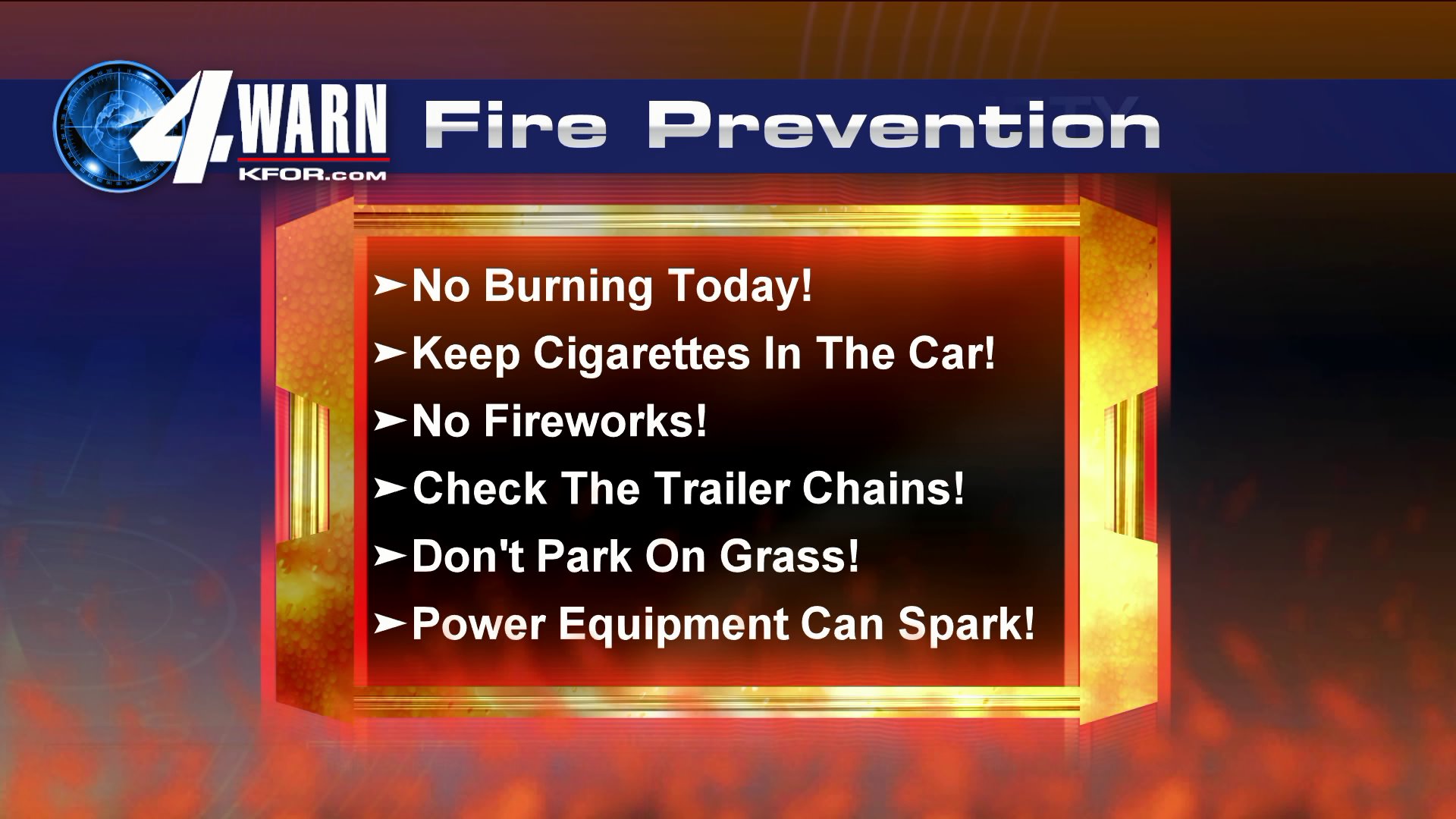 If you have video or pictures of wildfires please send them to us with location and your name.
You can upload through the 4WarnMe app or email us.