Nature is beautiful, but it's better to know what you are looking at
Getting some fresh mountain air is a great way to relax and unwind from the daily humdrum. Even if you only go for a brisk walk outdoors, it may reduce your stress levels, lower your blood pressure or calm your mind. In most cases, you'll only need a water bottle for hydration and a map to know where you are going, but if you want to increase your knowledge of your surroundings drastically, there are some fantastic smart gadgets for exploring the great outdoors.
Shop this article: Free Soldier 20×50 Military Binoculars with Smartphone Adapter, Garmin eTrex 10 Handheld GPS, Trekology Trek-Z Collapsible Hiking and Trekking Poles.
Broaden your horizons
There are plenty of places in the country that make for excellent exploration, but you don't always need to travel out of state to do that. Sometimes, you don't even need to leave your county as public parks, a woodland area, or even a backyard can yield some amazing discoveries.
The easiest is to simply head in a direction and see what you can find. You can use a mobile phone to take photos of interesting insects and plants or use an app to log your route and any sightings. But technology and specialized gadgets will undoubtedly make the journey and the experience more exhilarating — especially for younger explorers just starting to discover the natural world around them.
Best smart gadgets for exploring the great outdoors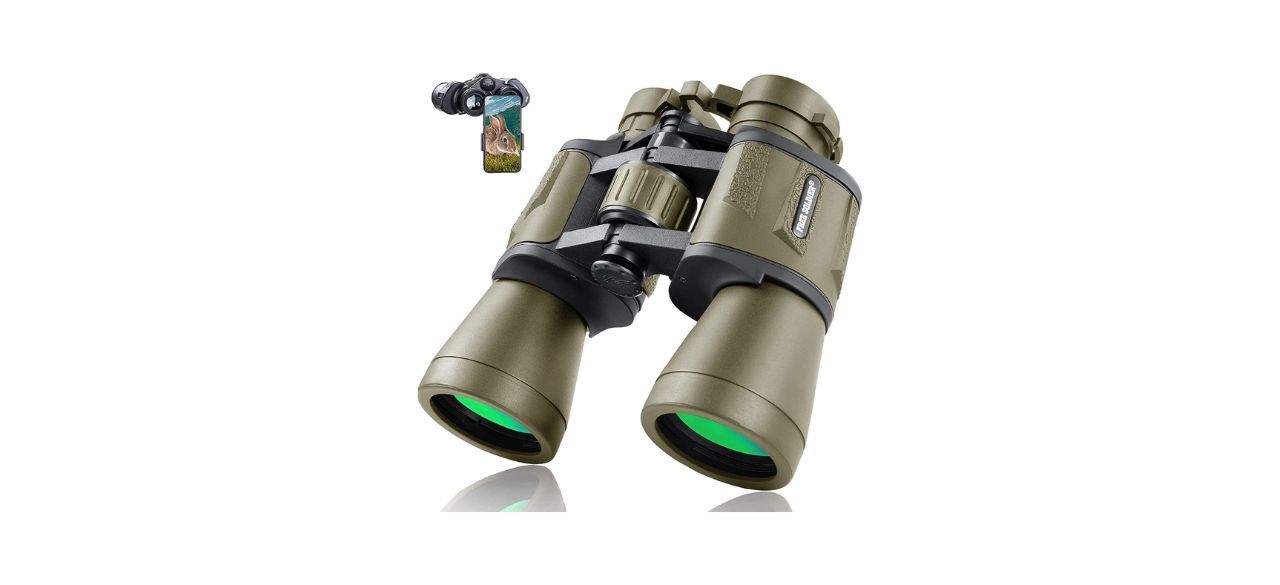 Free Soldier 20×50 Military Binoculars with Smartphone Adapter
These powerful binoculars bring every animal you encounter much closer so you can clearly see every detail. It has a generous 50-millimeter objective lens, 20 times magnification and a field of view of 1,000 yards. It comes with a smartphone adapter that makes mobile photography easier. The large objective lens and the BAK4 Porro Prism lets in 99% of the available light, making it a great gadget for nighttime exploring.
Sold by Amazon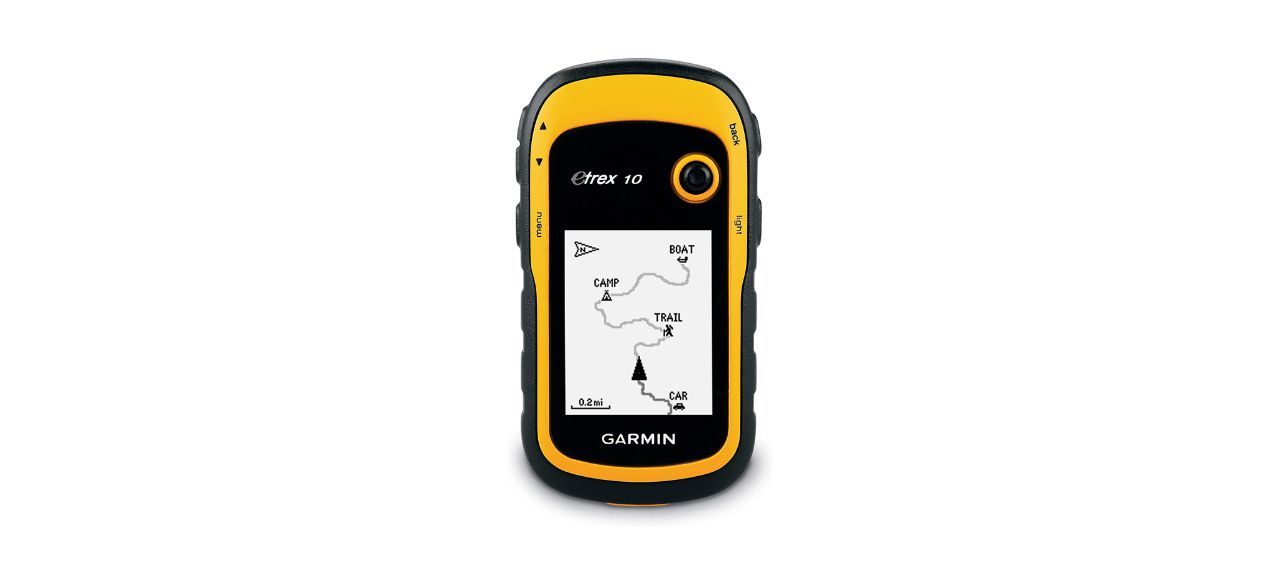 This handheld Global Positioning System ensures you always know where you are and in which direction you are going. It has a 2.2-inch monochrome display that saves on battery power, comes pre-installed with a worldwide base map and has HotFix and GLONASS support for quick positioning. It uses two AA batteries lasting up to 20 hours, and you can store custom waypoints such as your starting location and end destination.
Sold by Amazon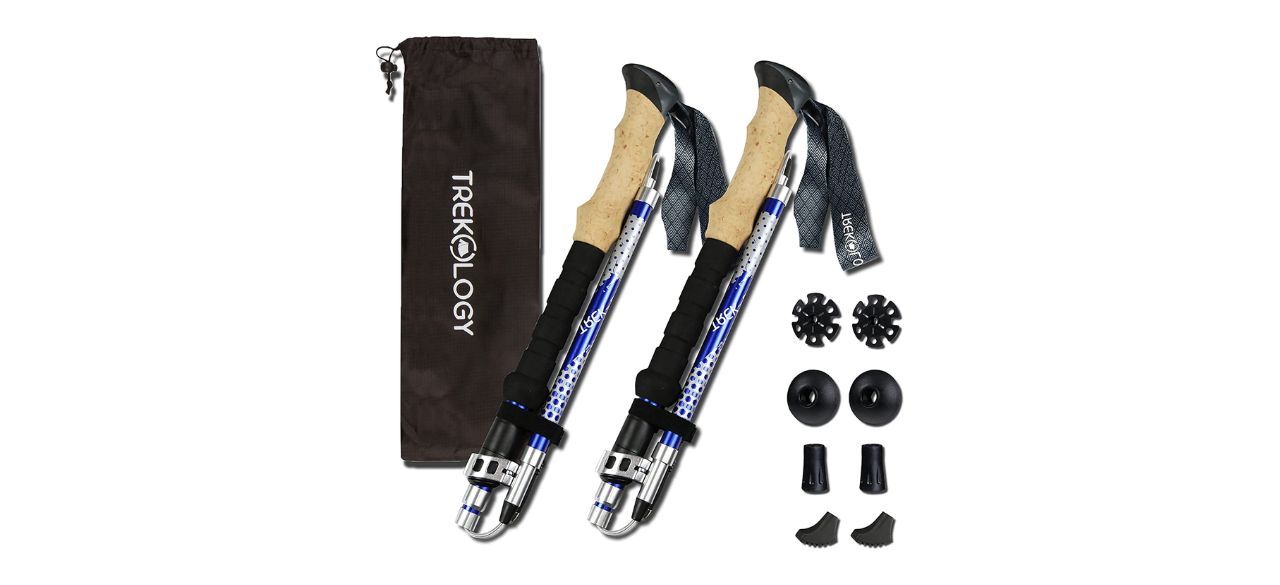 Trekology Trek-Z Collapsible Hiking and Trekking Poles
These hiking poles will make exploring the great outdoors a lot easier — especially when the terrain gets steeper or you have some mobility limitations. The cork grips on the 49-inch collapsible poles move moisture away from your hands, leaving them drier for better handling. The set of two comes with additional mud stops, carbide tips, snow baskets and rubber feet, making them the perfect walking gadget for any time of year.
Sold by Amazon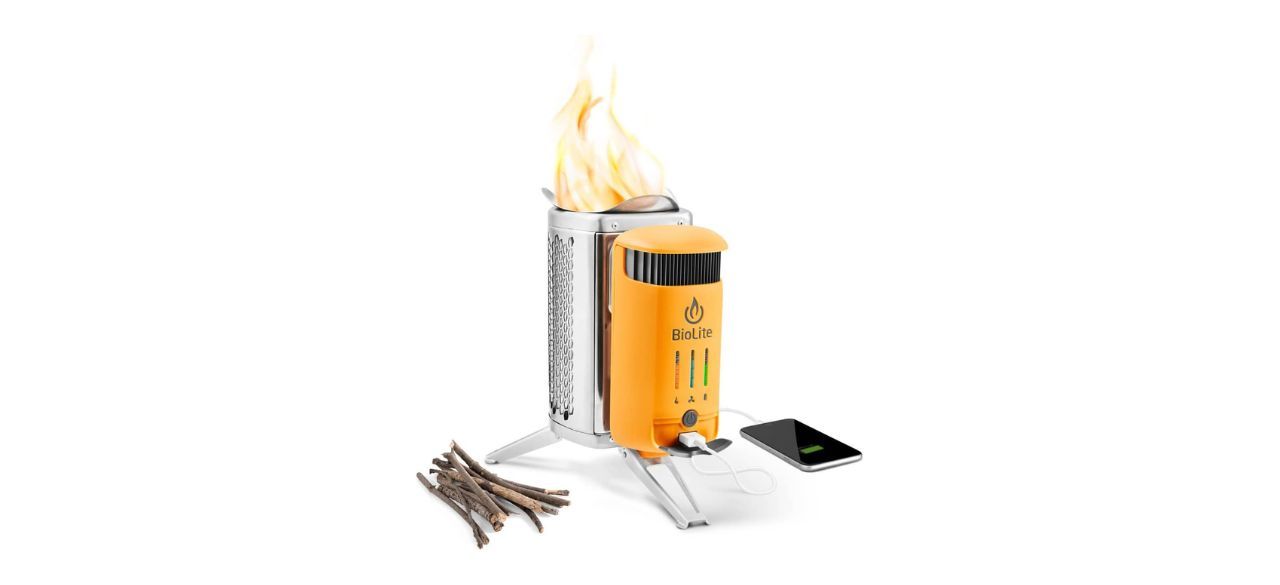 During all the exploring, you need to take some time out to recuperate and appreciate your surroundings. You could make an ordinary campfire; however, this smart gadget doesn't only boil water but charges your phone, too. Using the flame heat, the thermoelectric generator powers a fan that sends electricity to a USB port to recharge mobile phones. It also has a 2,600 mAh internal battery that stores any excess power.
Sold by Amazon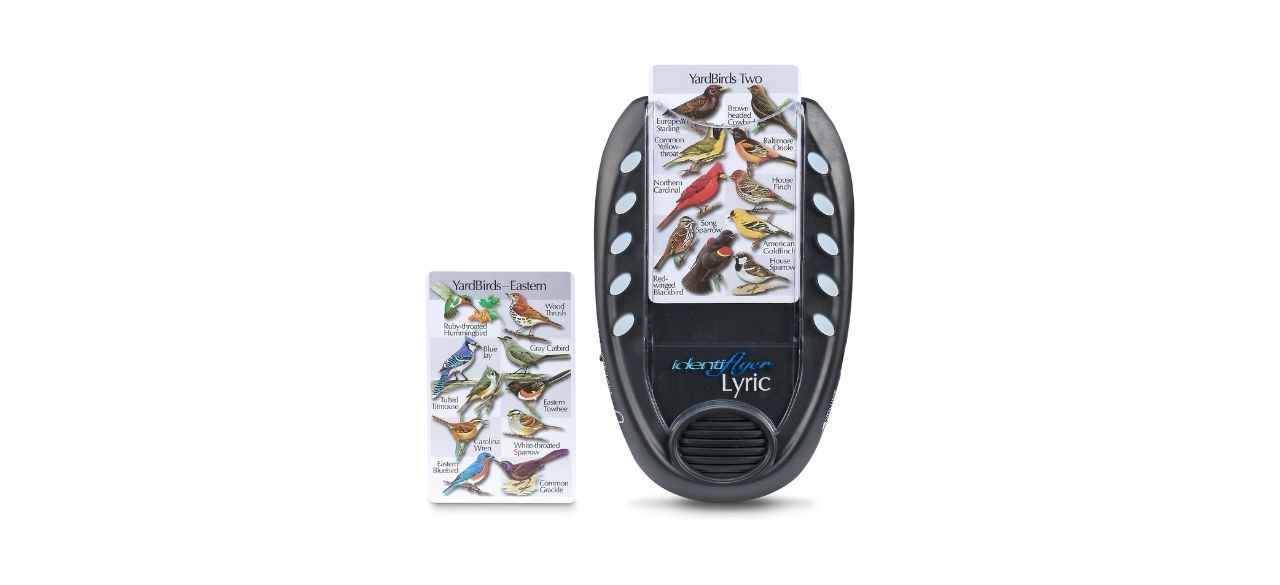 Identiflyer Bird Song Pocket Identification
Exploring outside will be even more exciting if you can easily identify the birds around you. This smart gadget has a built-in speaker and comes with several bird-calling cards. You slot the card into the device and press the corresponding button to play the sound. Identification and learning can be done in two ways, with mnemonics being the easiest for kids to remember.
Sold by Amazon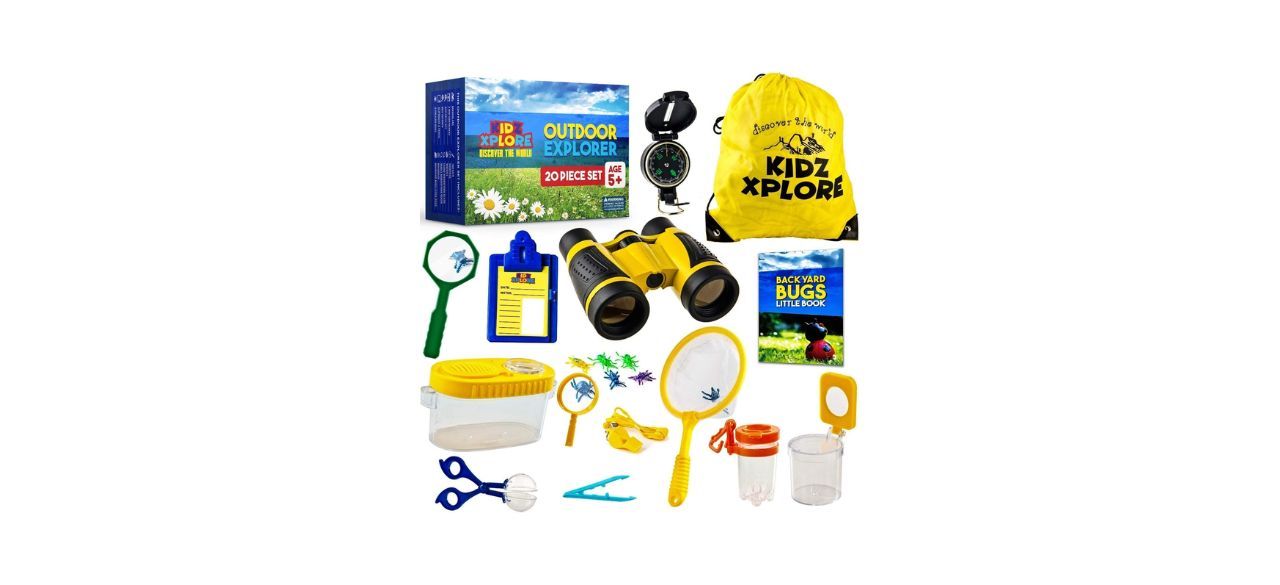 Kidz Xplore Outdoor Explorer Set
Adult gadgets are often too big or bulky for kids to handle, which is why they need their own set of tools for exploring. This 20-piece kit is the perfect bundle for that, as it includes child-friendly binoculars, several magnifying glasses, a pocketbook on backyard bugs, a compass and a few containers for looking at bugs without causing them harm.
Sold by Amazon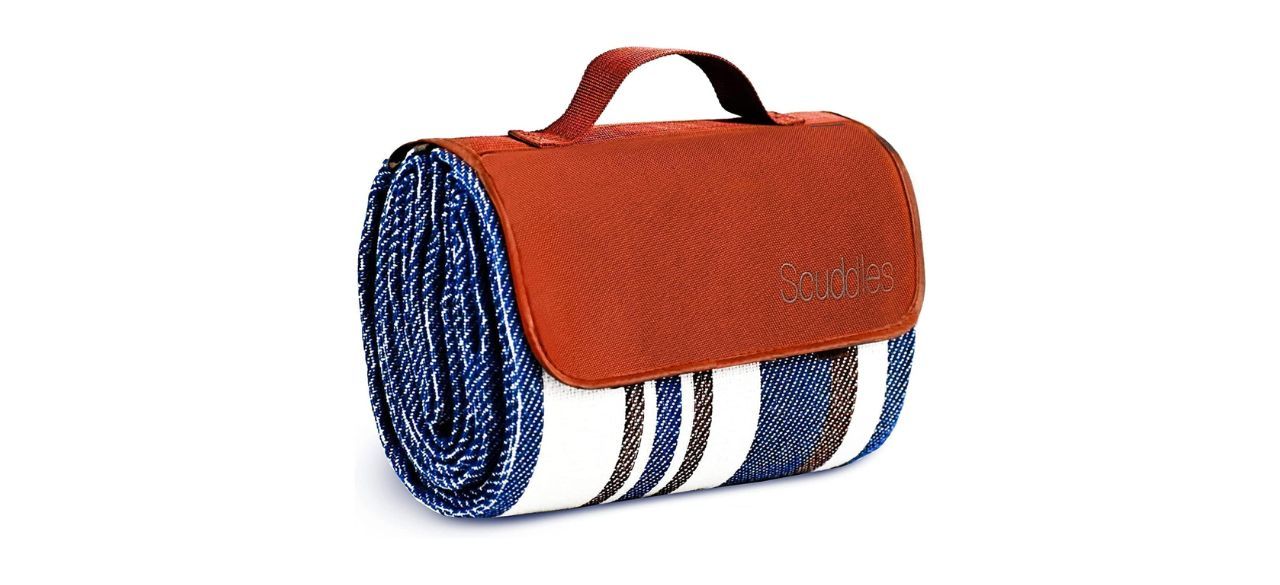 Scuddles Extra Large Picnic Blankets
While it isn't a smart gadget, you'll still need a comfortable surface to sit on and watch the world go by. Made from durable woven acrylic, soft foam and waterproof backing, this 60-inch square picnic blanket is perfect for taking some time out. It folds up neatly and has its own carry handle.
Sold by Amazon
Worth checking out
Want to shop the best products at the best prices? Check out Daily Deals from BestReviews.
Sign up here to receive the BestReviews weekly newsletter for useful advice on new products and noteworthy deals.
Charlie Fripp writes for BestReviews. BestReviews has helped millions of consumers simplify their purchasing decisions, saving them time and money.
Copyright 2023 BestReviews, a Nexstar company. All rights reserved.