Why the way you wash and store grapes matters
When you buy grapes, you want them to last long enough so you can enjoy them all. However, if you do not wash them at the right time or store them in the right way, you can dramatically cut down on the edible life span of the fruit. It is important to have items, such as a colander and produce bags on hand so you can wash and store your grapes in a way that ensures maximum freshness.
Shop this article: Naturally Sensible Reusable Produce Bags, LiveFresh Stainless Steel 5-Quart Colander, Comfify Collapsible Colander Set
How to store grapes
The colder grapes are, the longer they will last. If you leave them on the counter, they may be good for a day or two. Refrigerated grapes, however, may last as long as two weeks or more. And if you put them in the freezer, grapes can last up to 12 months.
However, produce, including grapes, needs to breathe. Do not make the mistake of placing them in an airtight food storage container or a resealable plastic bag. You should store grapes in a mesh bag in the crisper drawer of your refrigerator. Do not wash your grapes before you store them.
When to wash grapes
As much as plants need water to survive and grow, they drink it through the soil. It is not healthy for a plant to remain damp or wet for extended periods of time. For instance, if you water your grass at night, it creates the ideal condition for disease to develop and spread because the grass can't dry. The same is true with grapes. Even though they are about 80% water on the inside, they do not like to be wet on the outside.
Consequently, if you wash grapes before storing them, it will actually increase their rate of decay, and they won't last very long. The best time to wash grapes is just before you eat them. And ideally, you should only wash as many as you plan on eating.
How to wash grapes
Luckily, washing grapes is a simple process that only takes a few minutes.
Before washing, make sure your hands and colander are clean. Also, remove any damaged grapes from the bunch and discard them.
Fill a colander up with as many grapes as you'd like to eat and run it under cool water for about a minute.
If you are not a fan of bloom — the grape's natural, white-ish protective coating — use a little baking soda when rinsing to remove this delicate outer casing. While the bloom is safe to eat, it can have a bitter taste or feel chalky.
Pat the grapes dry using a paper towel or microfiber cloth, and they are ready to serve.
Products you need to wash and store grapes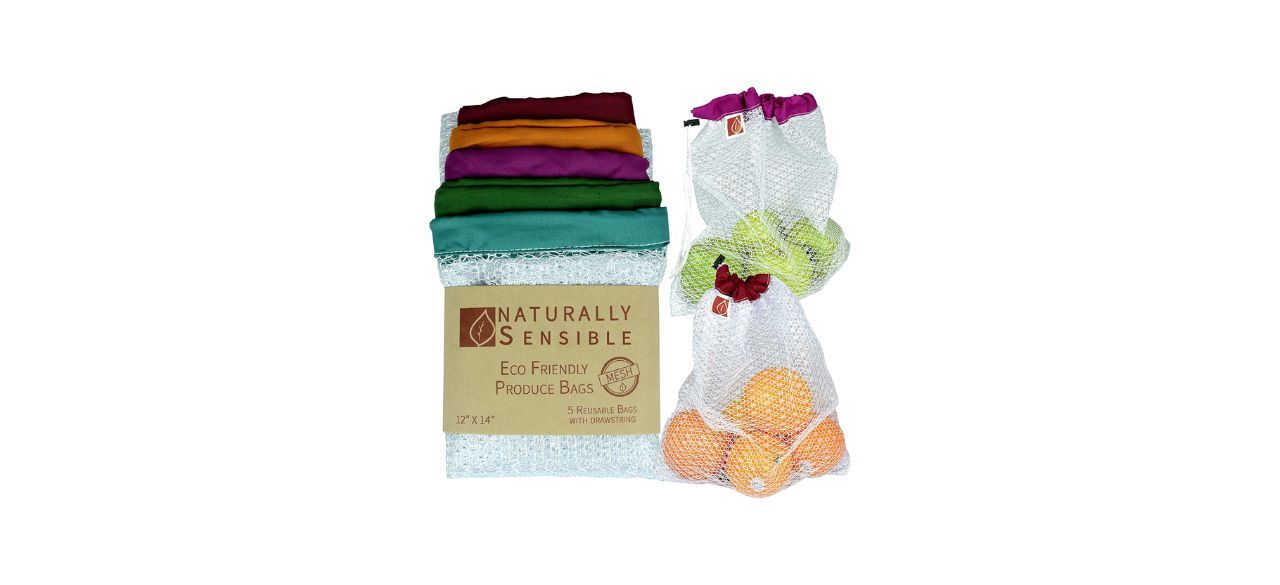 Naturally Sensible Reusable Produce Bags
These five reusable, mesh produce bags are made with durable cotton hems so they can cinch up tightly and keep your grapes secure. To help them stand out, the fabric is made in rich earthy colors, such as teal, purple and deep green.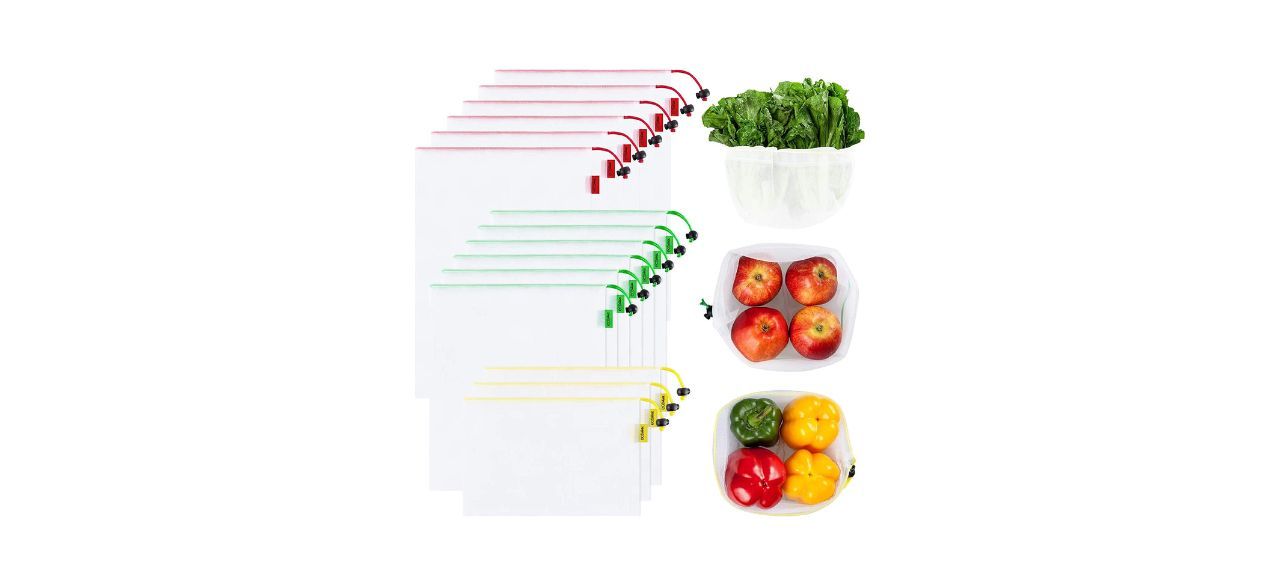 Ecowaare Reusable Mesh Produce Bags
If you need more than a handful of reusable produce bags, this affordable option is a solid choice. You get 15 durable mesh polyester bags that include colorful drawstrings for easy organization. The bags come in three sizes to help meet all of your produce storage needs.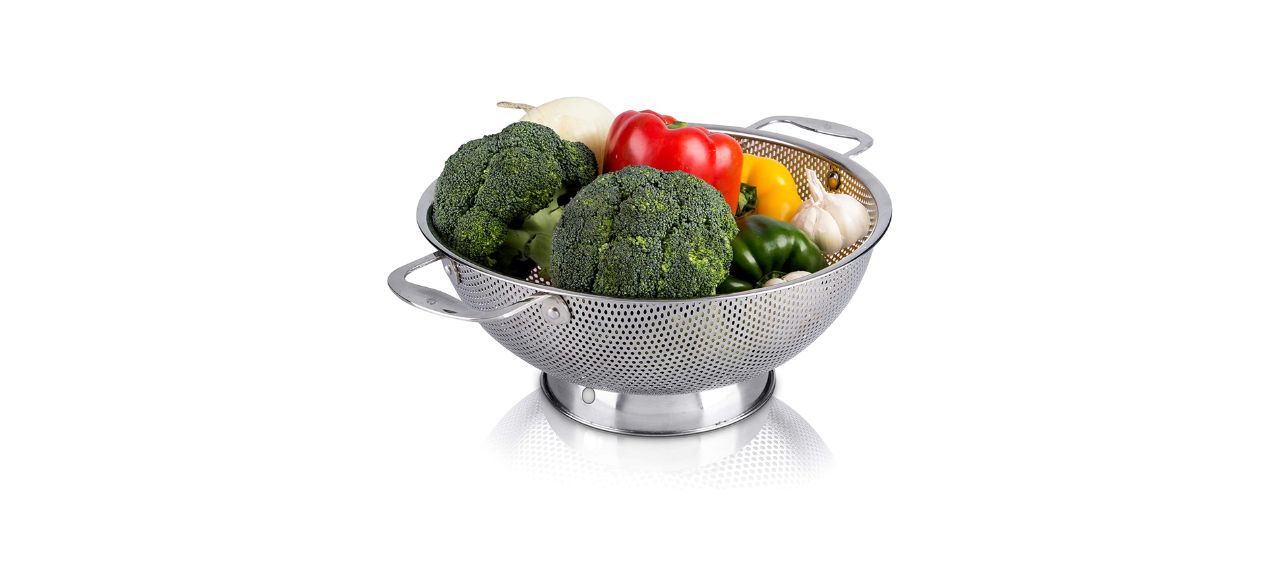 LiveFresh Stainless Steel 5-Quart Colander
When it's time to wash your grapes, the easiest way is to use a quality colander. This stainless steel model has micro-perforated holes that allow for quick drainage while still containing your food. It is rustproof and dishwasher-safe for convenience.
Sold by Amazon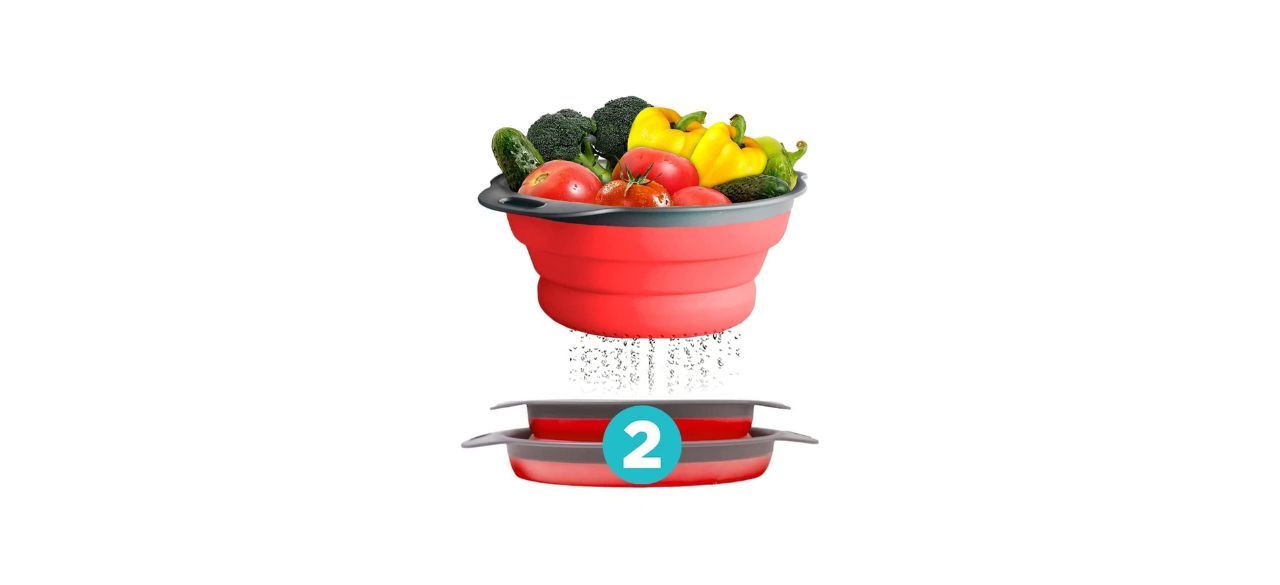 Comfify Collapsible Colander Set
If you want a colander set that doesn't take up much storage space, this clever option is a wise choice. It comes with two food strainers that collapse flat when not in use. They are heat resistant up to 212 degrees and come in a variety of fun colors.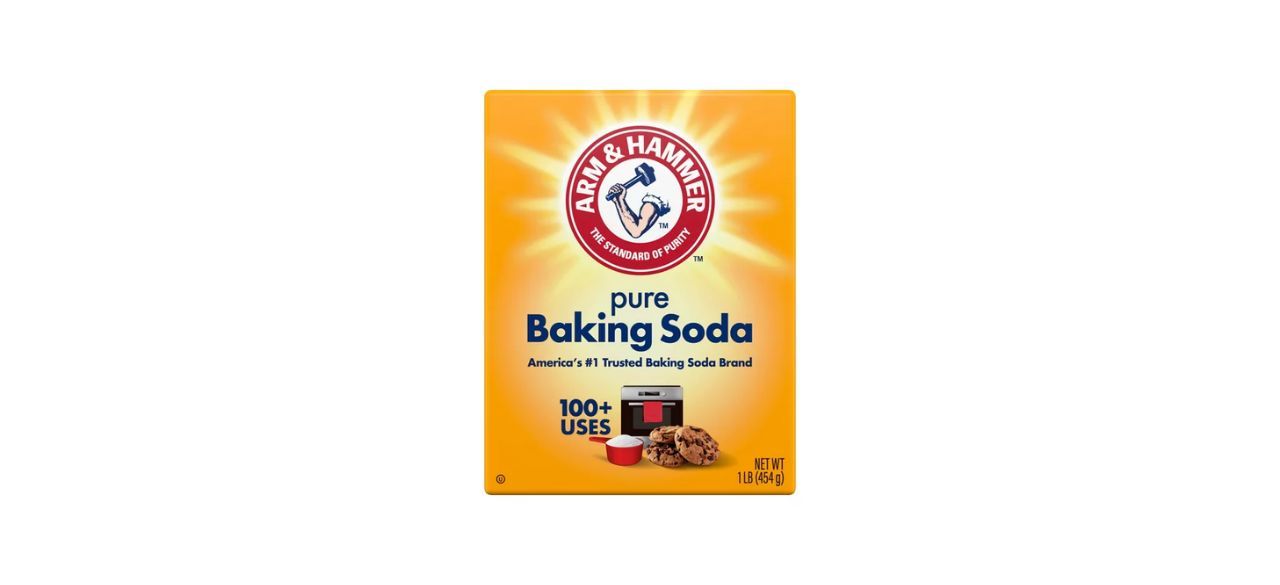 If you want to do the best cleaning job, you need a little abrasion. Baking soda is a safe, chemical-free option that provides the perfect amount of grit to give your grapes that desirable sparkle. This one-pound box gives you more than enough to get the job done.
Sold by Walmart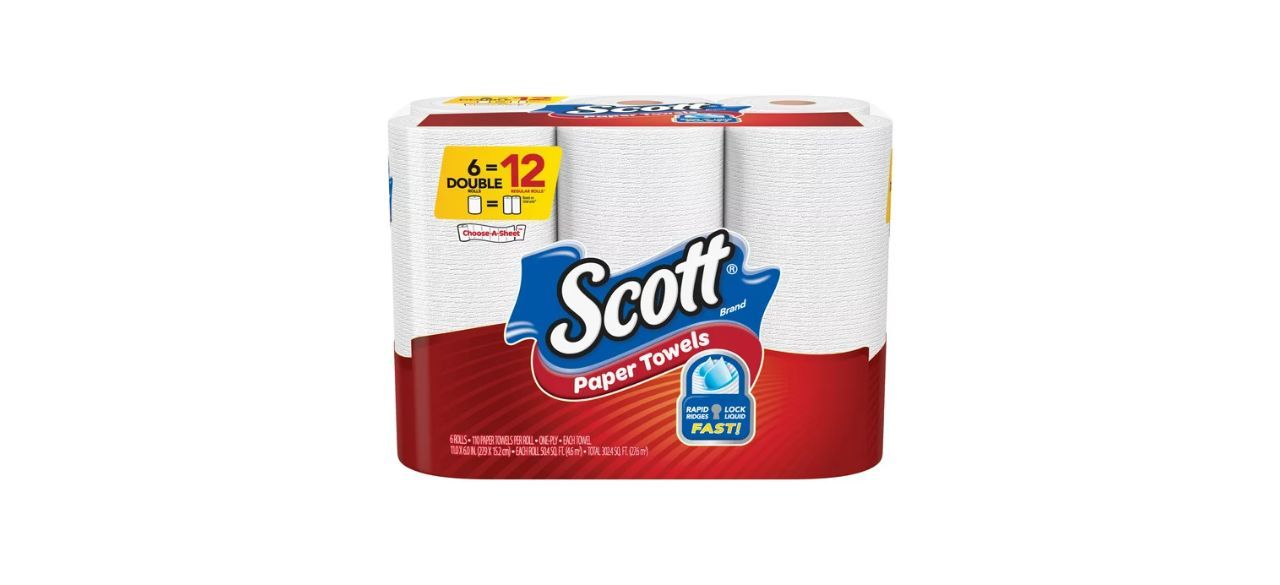 Scott Choose-A-Sheet Paper Towels
Paper towels are a suitable option for drying off your grapes after washing. This six-pack features 110 sheets per roll and produces minimal lint when cleaning. They are convenient, affordable and sustainably sourced.
Sold by Walmart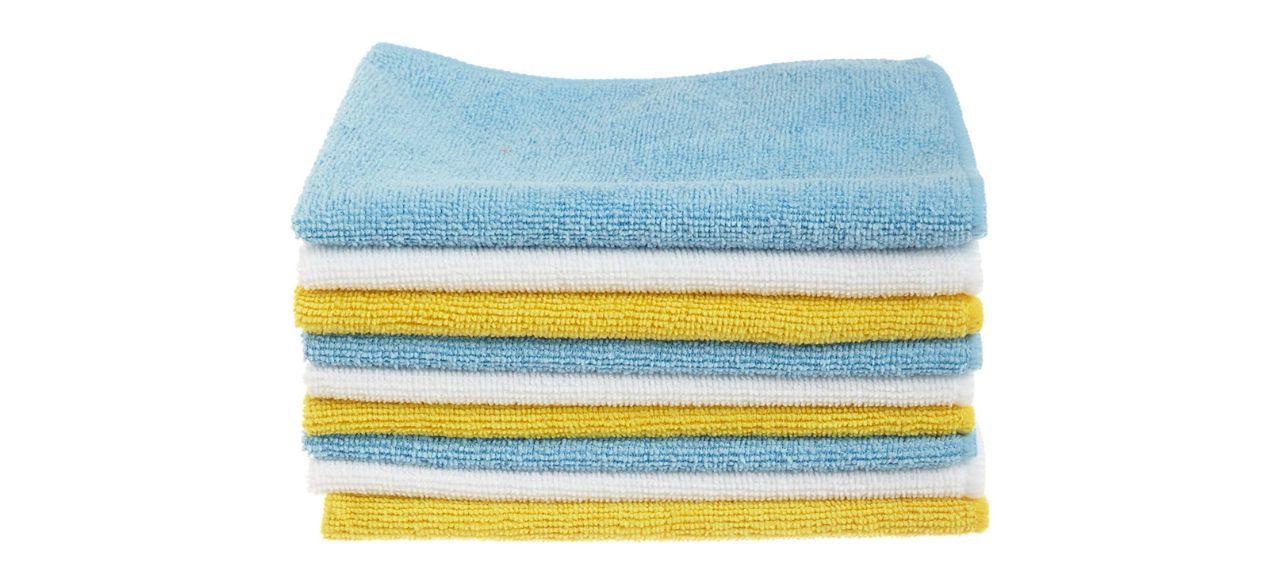 Amazon Basics Microfiber Cleaning Cloth
If you want a more environmentally friendly drying option, a microfiber cloth is an absorbent, reusable product that can be used hundreds of times. This generous pack of 24 comes in blue, yellow and white and it can be used for a wide variety of lint-free cleaning tasks.
Sold by Amazon
Want to shop the best products at the best prices? Check out Daily Deals from BestReviews.
Sign up here to receive the BestReviews weekly newsletter for useful advice on new products and noteworthy deals.
Allen Foster writes for BestReviews. BestReviews has helped millions of consumers simplify their purchasing decisions, saving them time and money.
Copyright 2023 BestReviews, a Nexstar company. All rights reserved.