This is an archived article and the information in the article may be outdated. Please look at the time stamp on the story to see when it was last updated.
Is AI worth the additional cost?
When ChatGPT launched two months ago, it revealed advances in AI that made some people excited and others apprehensive. Microsoft is one of the most excited parties. The company is making a sizable investment in AI technology over the next few years in hopes of creating and commercializing new breakthroughs with the technology.
But what exactly is AI? How does it work? And which products currently make the most of this often controversial technology?
Does AI even really exist yet?
Technically, true artificial intelligence doesn't exist yet. Machines aren't arriving at unpredictable conclusions. Ultron is not plotting the extinction of the human race. Everything that software (and in turn, machines) can currently do is a matter of analyzing data to recognize patterns and make decisions based on an algorithm. There is no independent thinking or thinking outside the box. At least not yet. Everything the technology currently does is better defined as machine learning. However, artificial intelligence sounds cooler, so that's the term that caught on and is typically used.
How does AI work?
What AI does is very basic. It looks at data, finds patterns and uses a predetermined set of rules to make a decision based on the patterns it finds. In simple terms, if you look up at the sky and it's clear, you know it won't rain. However, if you look up at the sky and see clouds, based on the type of clouds you see and your previous experience with those types of clouds, you weigh the possibility of rain and decide if you need an umbrella.
The feat that AI performs is not impressive. What makes it so valuable is the magnitude of data and speed. Typing a single word into a search engine proves AI can far outperform human abilities. Typing "dog" into Google, for instance, produces 5,440,000,000 results in 0.63 seconds. That's where AI shines.
Why are people excited about AI?
AI has the ability to simplify the world for humans so you can live your best life. For instance, without AI, your phone couldn't recognize your face and unlock it only for you. Similarly, by using the technology to fly planes, evaluate emergencies and help diagnose medical symptoms, AI can help people stay safe and allow them to live better, longer lives.
AI can also automate machines to eradicate menial tasks from your life. One of the best day-to-day examples of this is a robotic vacuum, which employs machine learning to map out your home and plot the most strategic route for cleaning. Many models can even empty themselves so you don't have to think about vacuuming for months at a time.
Lastly, unlike humans, AI doesn't need to sleep. It has your back 24/7, and it never complains. If you want to turn your thermostat down after you fall asleep, a smart thermostat can do that for you. It can also turn the heat back on and take the chill out of the air shortly before you wake up again.
Why are people apprehensive about AI?
Most of the reasons why people fear AI are because they don't quite understand it. Machine learning, at this stage of its evolution, at least, does not "think outside the box." It cannot simply decide that humans are inefficient and need to be exterminated. That has to be coded into the algorithm by a human.
However, there are some genuine concerns that the technology will take away jobs, and that has been the case throughout history. But whenever that happens, the technology creates a new type of workforce.
The most realistic aversion to AI, however, is that you can't challenge its final decision. That, and the "thought process" is not transparent. If you change your look dramatically, your facial recognition software might not let you access your phone or laptop, no matter how much you argue and plead. If you think getting put in Facebook jail for no discernable reason is frustrating, imagine not being able to unlock your phone.
What makes a good AI product for a consumer?
The best AI products are ones that make your life easier or more enjoyable without increased effort on your part. They don't frustrate you, make you uneasy or complicate your life. The best AI products don't even have a learning curve; you can start using them right out of the box. Here are a few top AI products we've picked based on user feedback.
Best AI products for the kitchen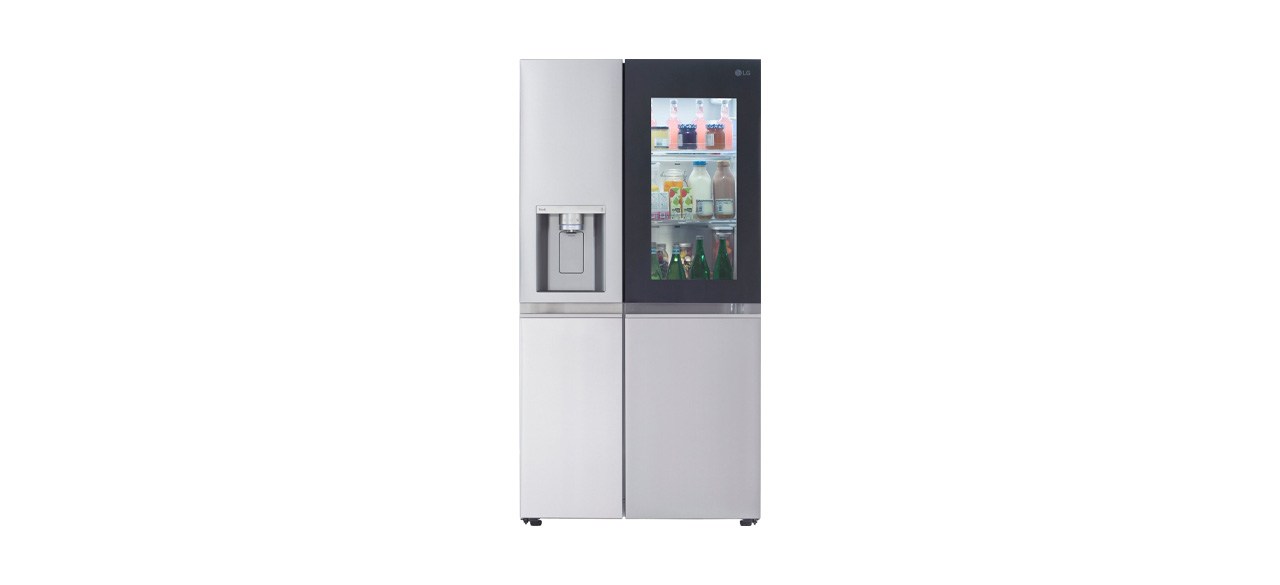 LG Side-by-Side Smart Refrigerator with Craft Ice and InstaView
Technically, this is not an AI refrigerator; it's merely smart. But that's plenty good enough for owners who love all the convenience this model has to offer. Many people get super excited over the "awesome" knock feature that lets you tap on the door to see what's inside (without opening). If you like chilled beverages, one user proclaimed, "craft ice is the best!" One owner wrote, "Very easy to download controls to my smartphone to regulate temp and ice production." Sold by Best Buy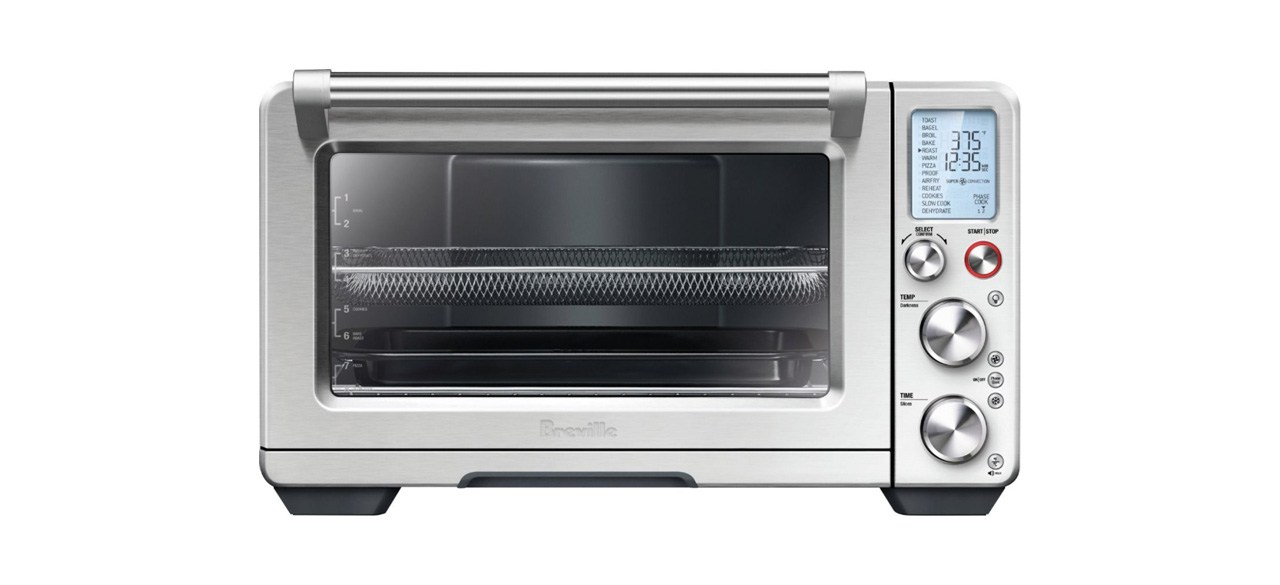 Breville Smart Oven Air Fryer Pro
One of the hardest parts for any cooking appliance to get right is even heating. This model moves the power to where it's needed most, so your food is always perfectly cooked. One user marveled at the oven's ability to perform cooking tasks without heating the entire oven, while another simply gushed, "This oven has no negatives and does everything that it promises." Sold by Best Buy and Amazon
Best AI products for the living room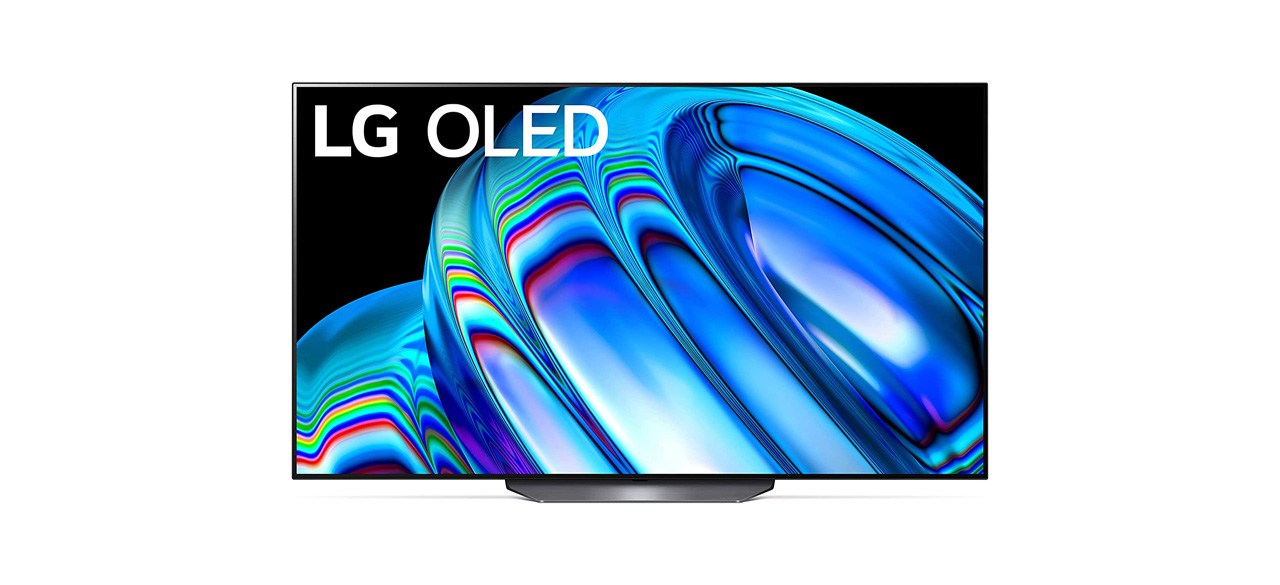 LG B2 Series 65-Inch Class OLED Smart TV
According to the manufacturer, this TV intelligently adjusts to whatever scene you're watching to offer the optimal viewing experience. According to owners, "The smart features, including smart sounds, are amazing." Also, "Picture quality is second to none." Sold by Amazon, Best Buy and Target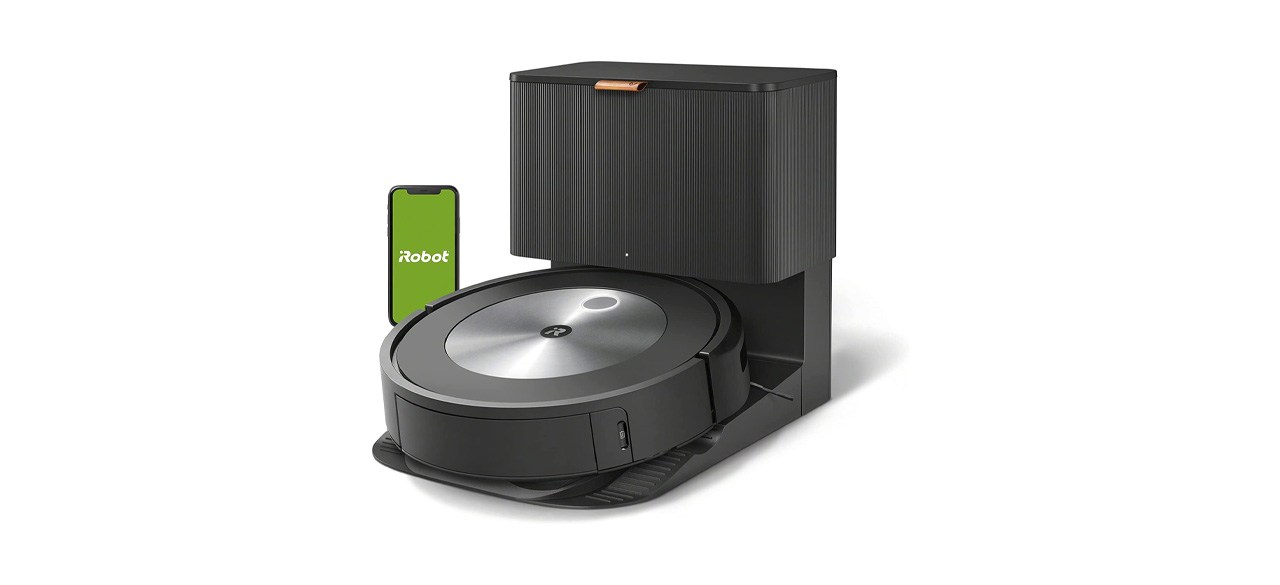 iRobot Roomba j7+ Self-Emptying Robot Vacuum
The j7+ is a remarkable device that learns a little more every day. It can map out your home, avoid undesirable messes and objects and it even empties itself. "Love that you get updates with pictures of obstacles and can tell the app if [the obstacle] is permanent or temporary," customers note. One reviewer was so impressed, they exclaimed, "This thing is crazy smart." Sold by Amazon, Best Buy, Home Depot and Target
Best AI products for your car or commute
Rexing M2 2K Front and Rear Mirror Dash Cam with Smart BSD ADAS GPS
Besides the typical dash cam features, this model uses machine learning to identify many common obstacles and road hazards to make driving safer. It's like having a guardian angel along for the ride. One user wrote, "Best quality I have ever seen and owned." Another stated, if you need some smart drive functionality for an older car, "you really can't go wrong" with the Rexing dash cam. Sold by Best Buy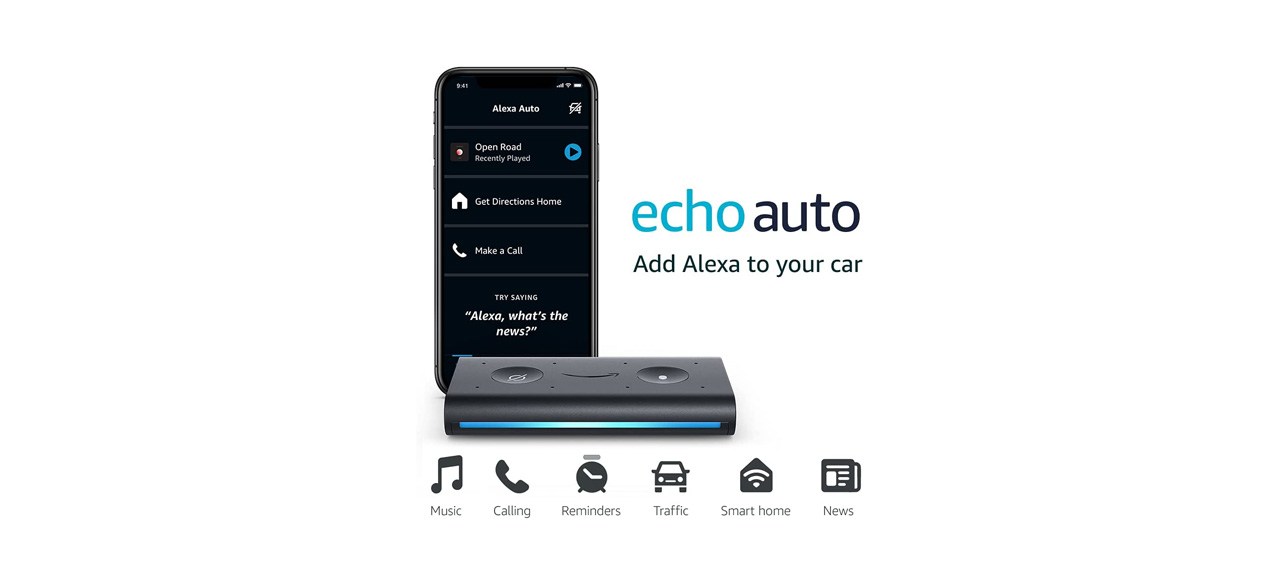 As expected, the Echo Auto adds the convenience of an AI voice assistant to your vehicle. It's a great solution for making driving safer in older vehicles that don't have hands-free features. One reviewer expressed, "Solves my two biggest issues with my car and one more issue I didn't even know I had!" Sold by Amazon, Kohl's and Target
Best AI games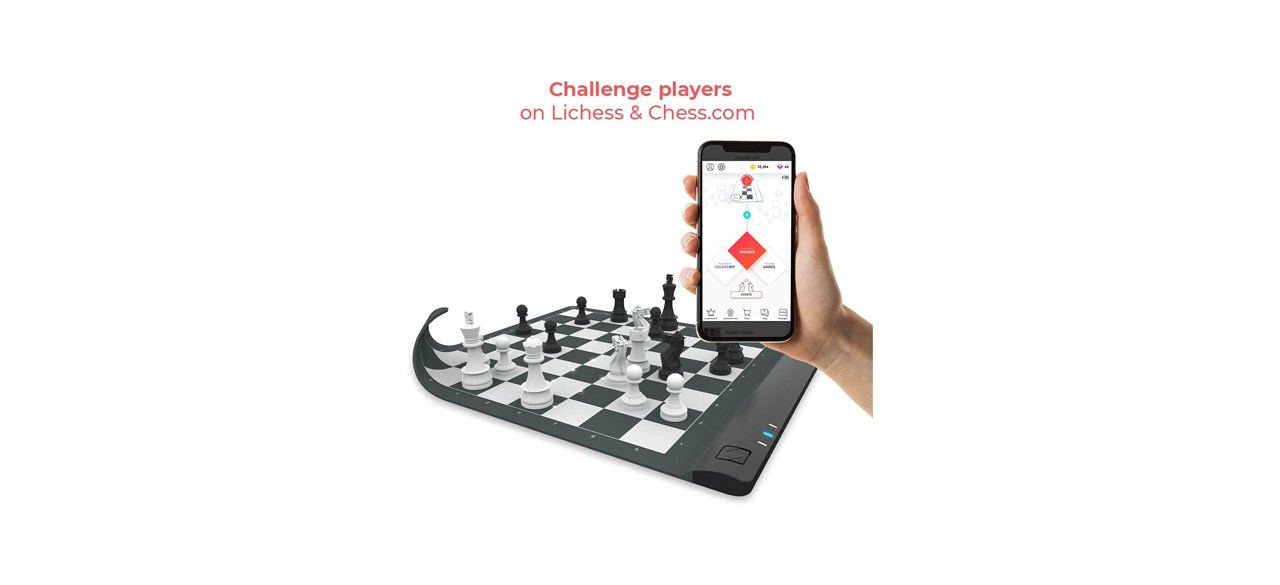 Square Off Pro Portable Roll-Up Chess Board Set
If you're old enough, the first real-world application of AI that you probably remember was in a chess game. Back in '77, Bobby Fischer schooled a computer with ease. The AI in Square Off Pro chess, however, is designed to teach and make playing fun, prompting users to leave favorable reviews, such as, "The AI has been challenging and it feels good working my way up the levels." Sold by Amazon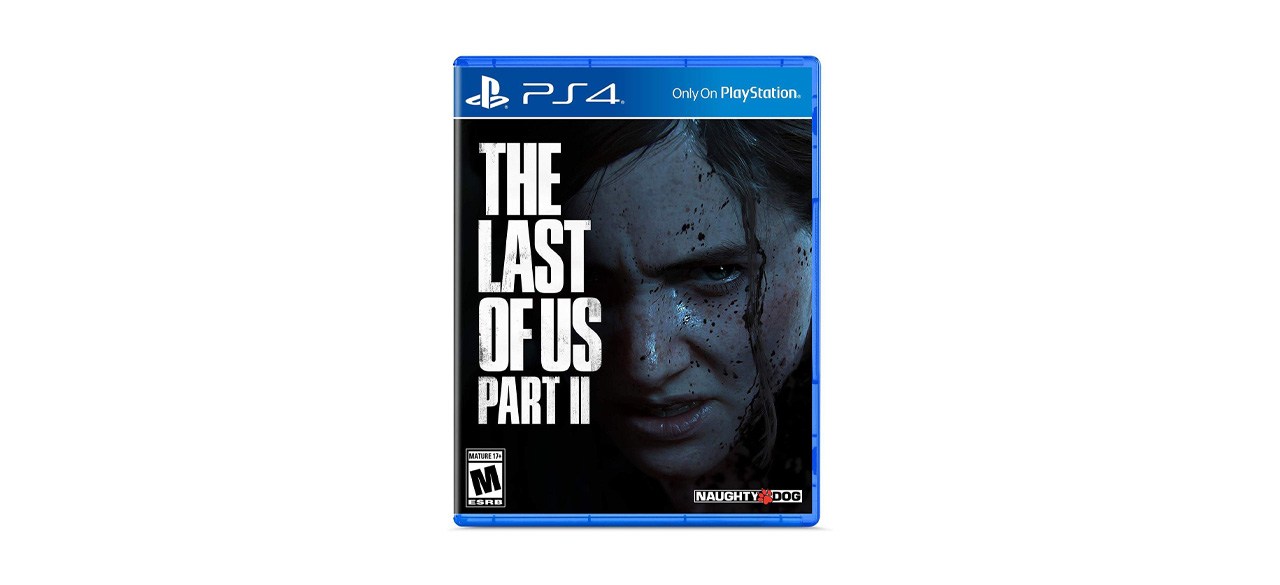 The Last of Us Part II for PlayStation 4
Chess isn't the only game with AI. The hugely popular video game (and now hit TV show) "The Last of Us" incorporates the technology so you can choose to take the story wherever you want, and all the gaming elements will adapt and react accordingly. This along with other gameplay features has inspired reviews such as, "One of the greatest games ever made." Sold by Amazon, Best Buy and Target
Want to shop the best products at the best prices? Check out Daily Deals from BestReviews.
Sign up here to receive the BestReviews weekly newsletter for useful advice on new products and noteworthy deals.
Allen Foster writes for BestReviews. BestReviews has helped millions of consumers simplify their purchasing decisions, saving them time and money.
Copyright 2023 BestReviews, a Nexstar company. All rights reserved.