The three new drinks you can get at Starbucks
Summertime means getting out of the house and enjoying outdoor weather, but the heat can get pretty unbearable sometimes. Starbucks is the perfect place to enjoy a tasty cold drink and beat the heat this summer, and three new ones have recently been permanently added to the menu.
We love insulated cups, but the new Starbucks summer merch is the best way to enjoy one or all of the latest drinks on the menu. Although it's only available in-store, you can check out several terrific Starbucks cups online in the meantime.
New perfect-for-summer lemonades
Starbucks Refreshers Beverages first jumped onto the scene in 2012, and customers and baristas have customized them over the years by adding ingredients or blending them with ice to make unique creations, which is what inspired Starbucks to add three new beverages to its menu. And people seem to love Starbucks Refreshers, as they are the quickest-growing beverage category at U.S. company-operated Starbucks stores as of 2021.
Each new drink at Starbucks features a blend of several flavors, but they're all lemonades. That means each lemonade has a distinct taste and is perfect for quenching your thirst this summer. Plus, if you buy and use a reusable cup, you'll get a $0.10 discount on your order and 25 Stars if you're part of the Starbucks Rewards program.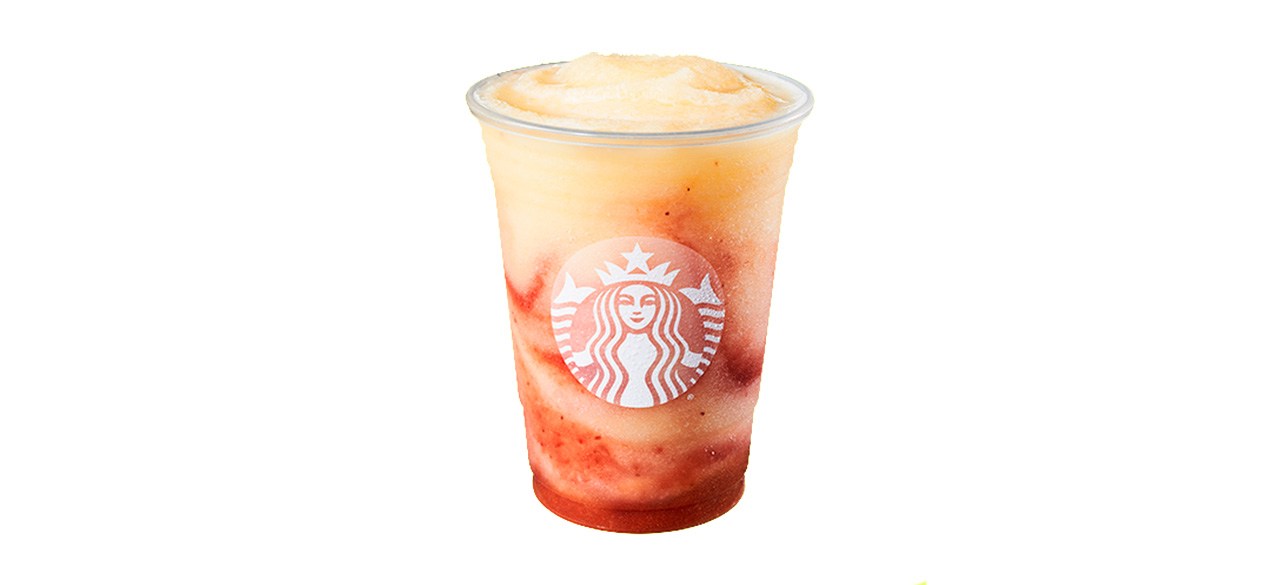 Frozen Pineapple Passionfruit Lemonade: The Frozen Pineapple Passionfruit lemonade is made with real diced pineapples and is the best choice for those who want to try a tropical drink. Plus, the passionfruit gives it a delightful kick you won't find easily in other summer drinks.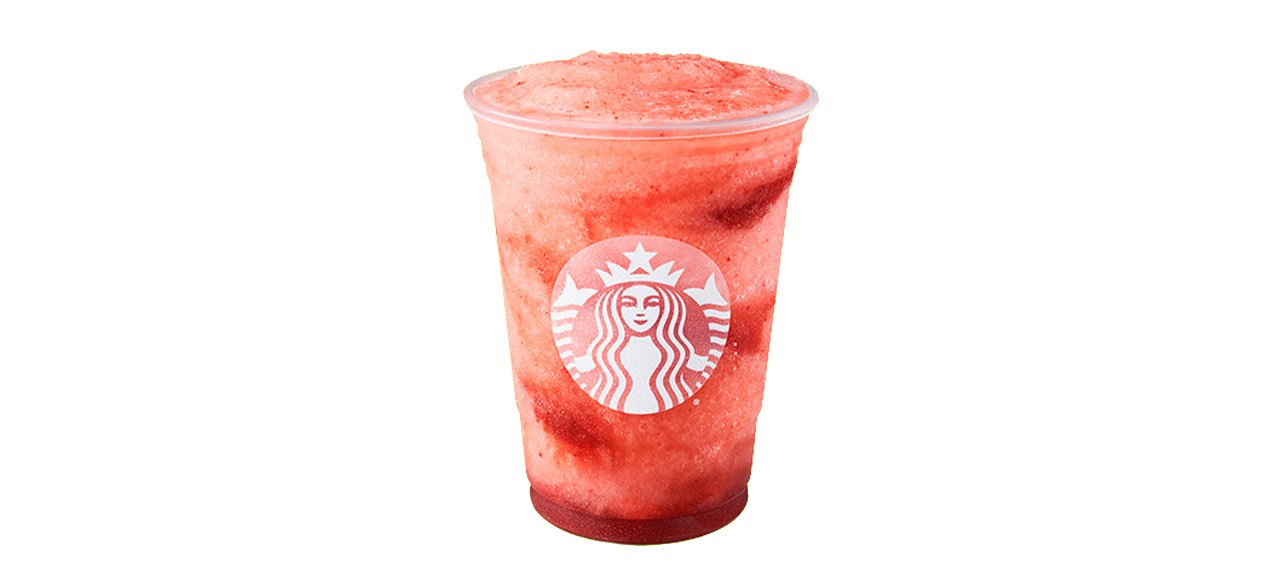 Frozen Strawberry Acai Lemonade: This drink offers a traditional lemonade taste, but you'll also experience hints of strawberry and acai for a sweet taste. Plus, acai is a known antioxidant, making this frozen treat the one with the most health benefits.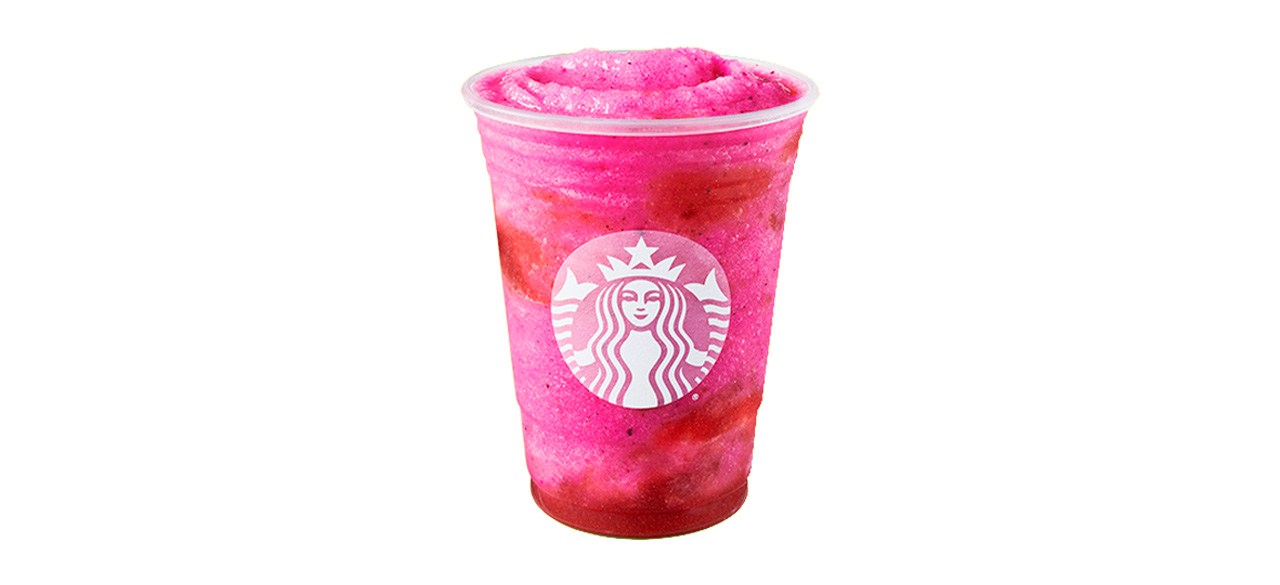 Frozen Mango Dragonfruit Lemonade: If you want to try something more on the exotic side, the Frozen Mango Dragonfruit Lemonade is what you want. It's made with real pieces of dragonfruit, and combined with the lemonade flavor and ice, it's a drink you'll definitely want to try this summer.
The best in-store Starbucks summer merch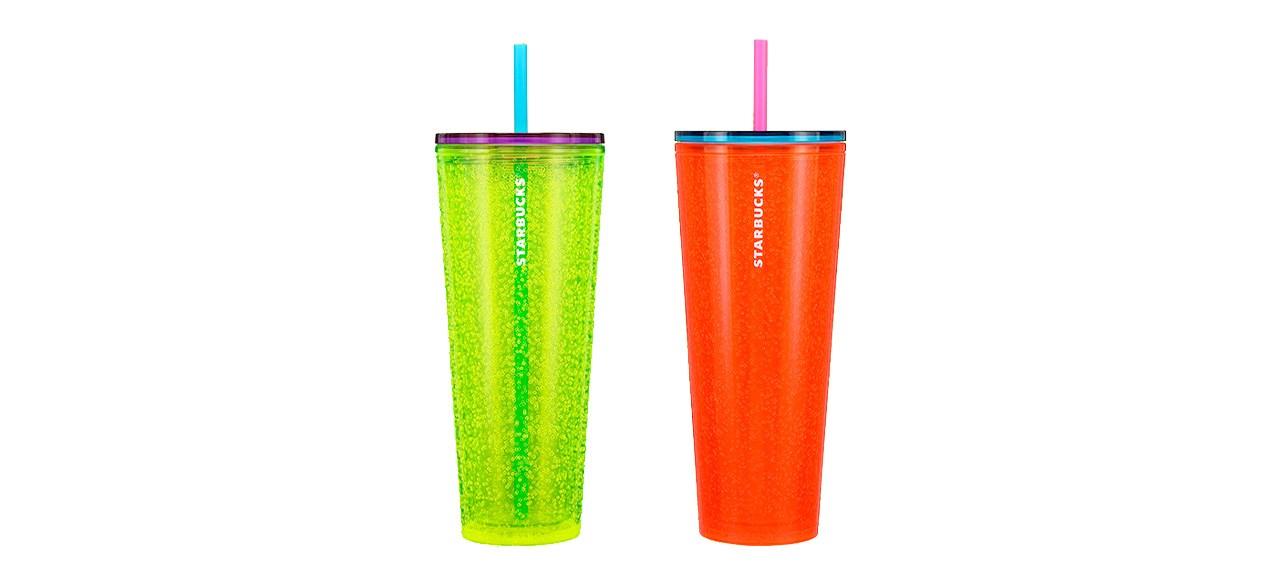 Tri-Colored Fluorescent Yellow and Tangerine Cold Cups
These 24-ounce tri-colored cups are available in neon yellow and tangerine and are perfect for embracing summer. Plus, the fluorescent design lets you monitor how much of your beverage is left.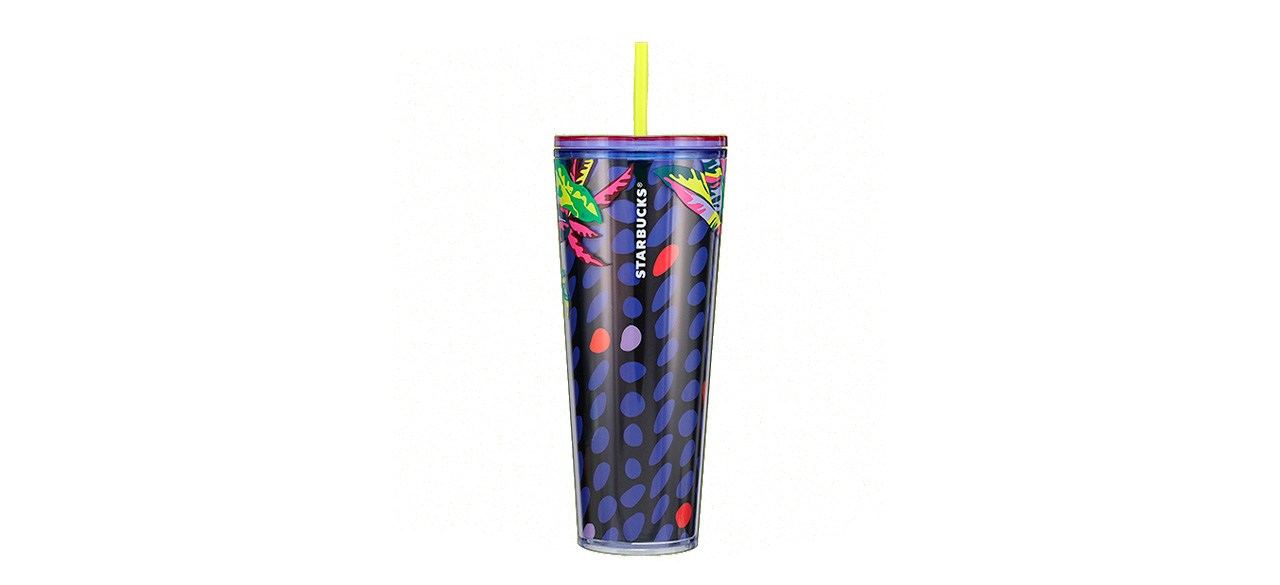 Floral and Leaves Cold Cup
Although it's summer, you may sometimes wish you were somewhere tropical enjoying an iced coffee or frappe. It might not be in the cards for you to take off at the moment, but you can bring tropical vibes to you with this Floral and Leaves cup that's perfect for enjoying cold drinks.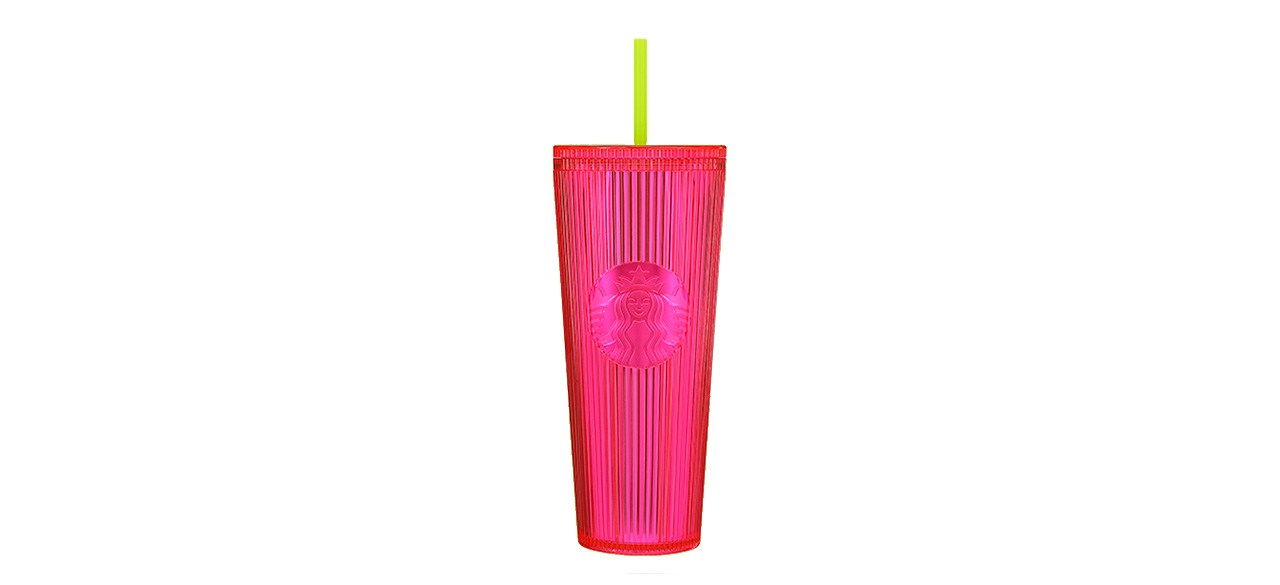 Iridescent Magenta Bling Cold Cup
This cup boasts a regal look, unlike any other Starbucks merchandise. The hot pink color might have made it look tacky, but its design and trademark Starbucks logo on the body give it an elegant look instead. It's bright, bold and an appropriate cup to flaunt this summer.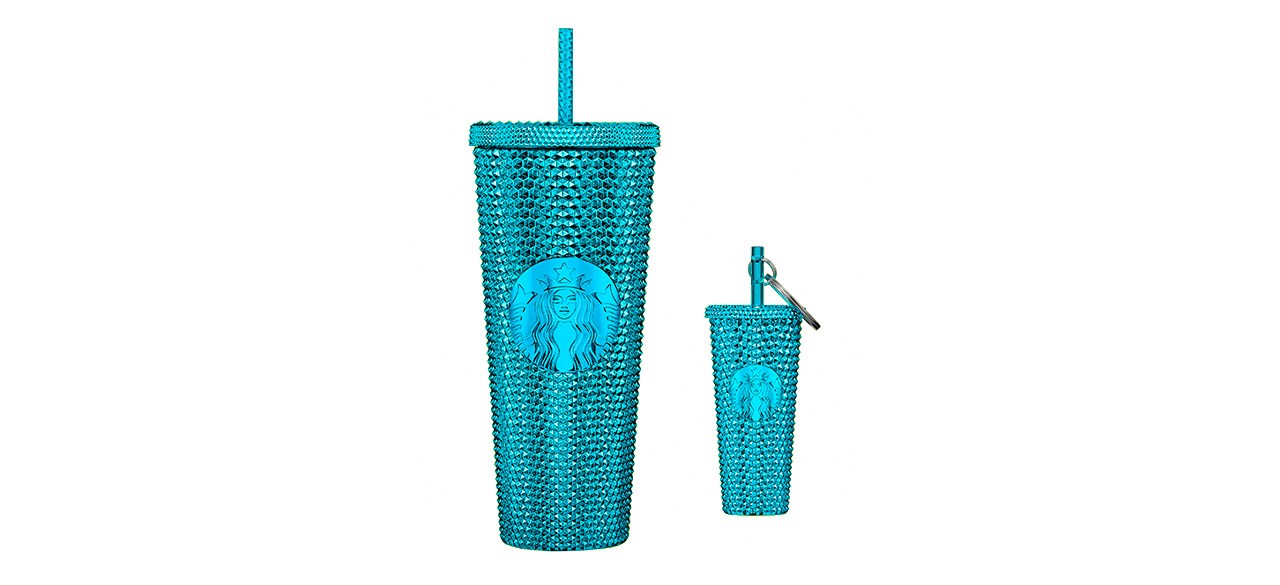 Teal Splash Bling Cold Cup and Keychain
We didn't think there was anything flashier than the Iridescent Magenta Bling Cold Cup, but this cup gives it a run for its money. It boasts a glitzy studded pattern that makes it easy to grip and gives it a shiny look, and it has a keychain conveniently attached to the straw.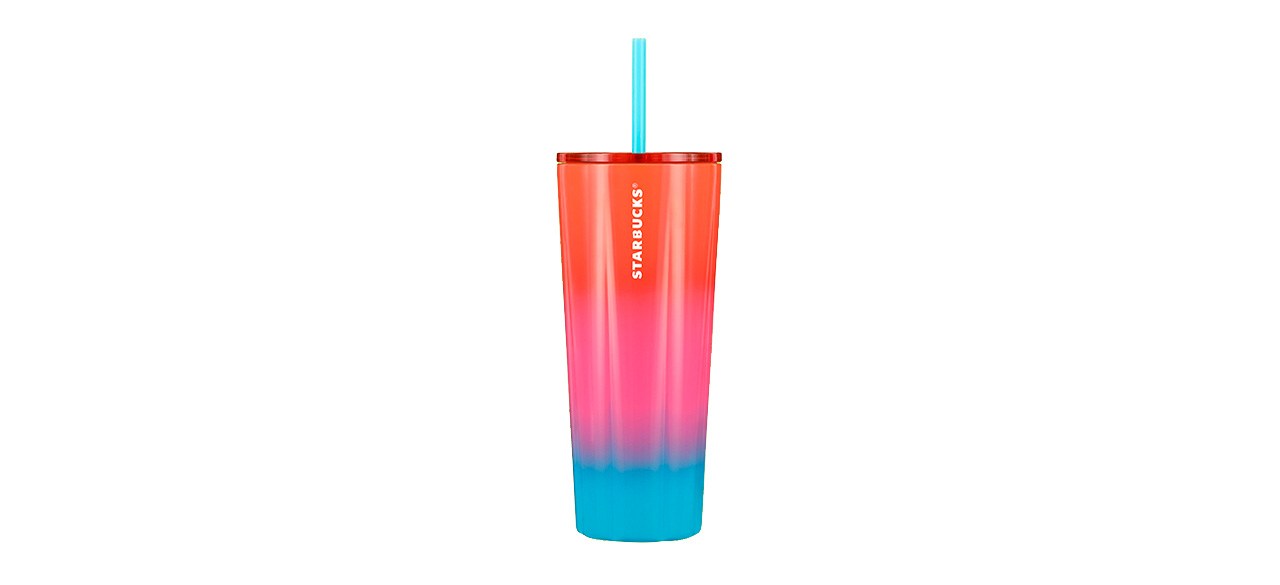 Gradient Sunset Cold Cup
Those looking for a cup with a design that aligns with what summer is all about will love this cup. It's not as flashy as some of the other new Starbucks merch, but the exterior has an orange, pink, purple and blue design reminiscent of beautiful summer sunsets.
The best Starbucks summer merch you can get online now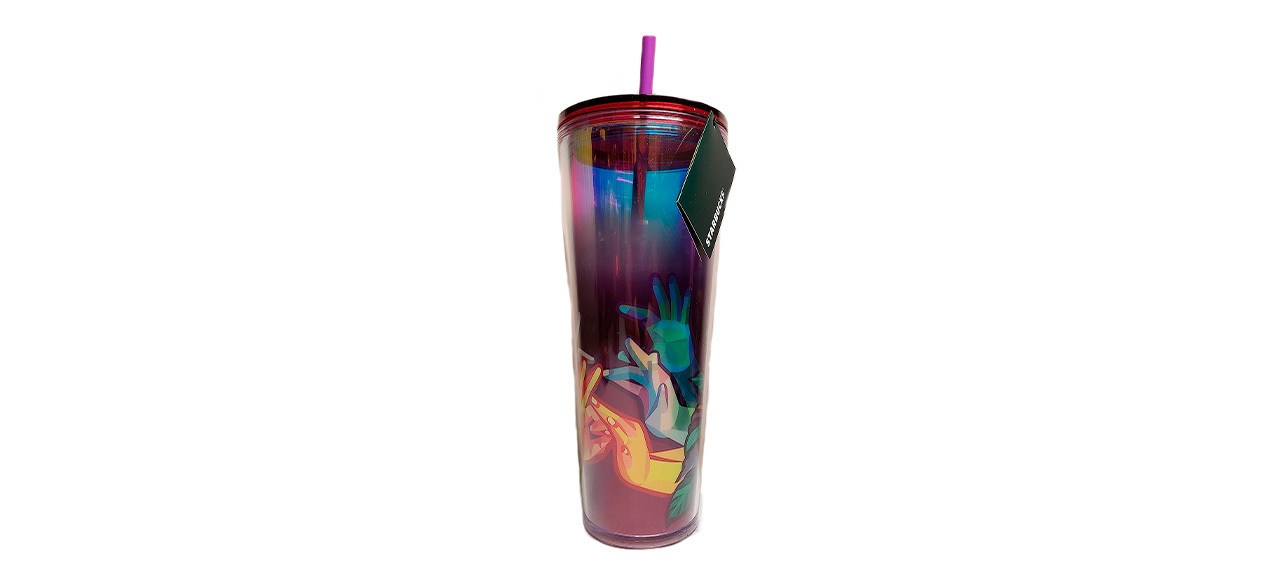 Starbucks 2021 American Sign Language ASL Hand Movements Venti Tumbler
The neat thing about this 24-ounce tumbler is that it features a sequence of hand movements in American Sign Language, designed by deaf artist and illustrator Yiqiao Wang. It's bold and colorful, and it has a vibrant human touch that suits anyone.
Sold by Amazon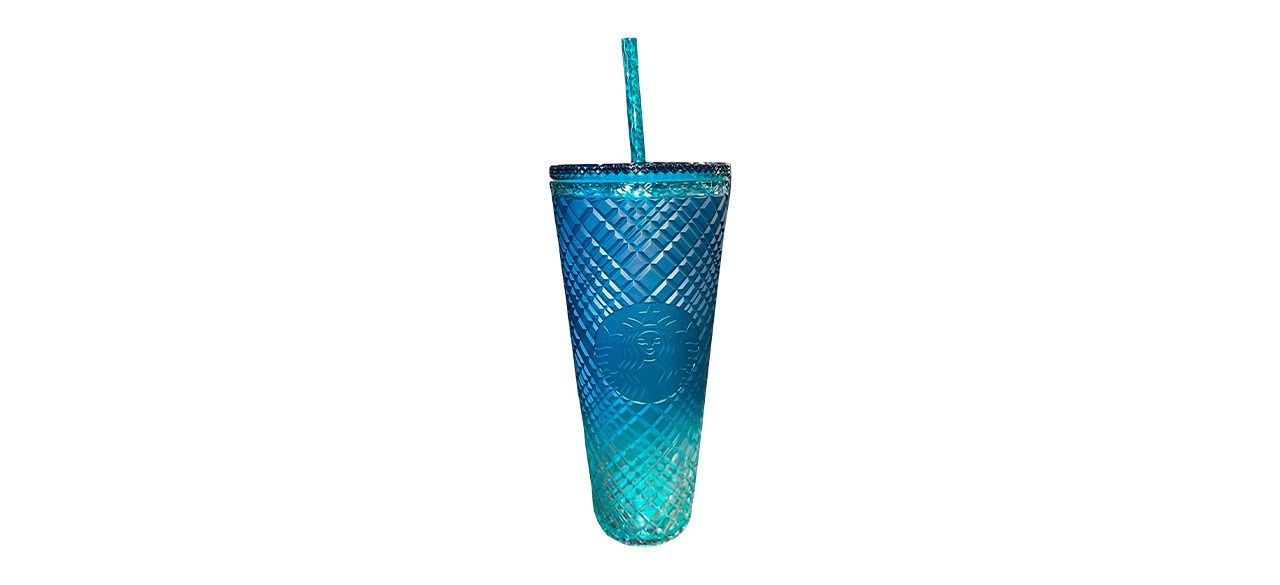 Starbucks 2023 Green Gradient Ombre Jeweled Venti Cold Cup Tumbler
We love this tumbler for its flattering jeweled design and a look inspired by the sea, thanks to the green and blues hues. It's a lightweight cup with a durable build that makes it perfect for sipping cold drinks this summer.
Sold by Amazon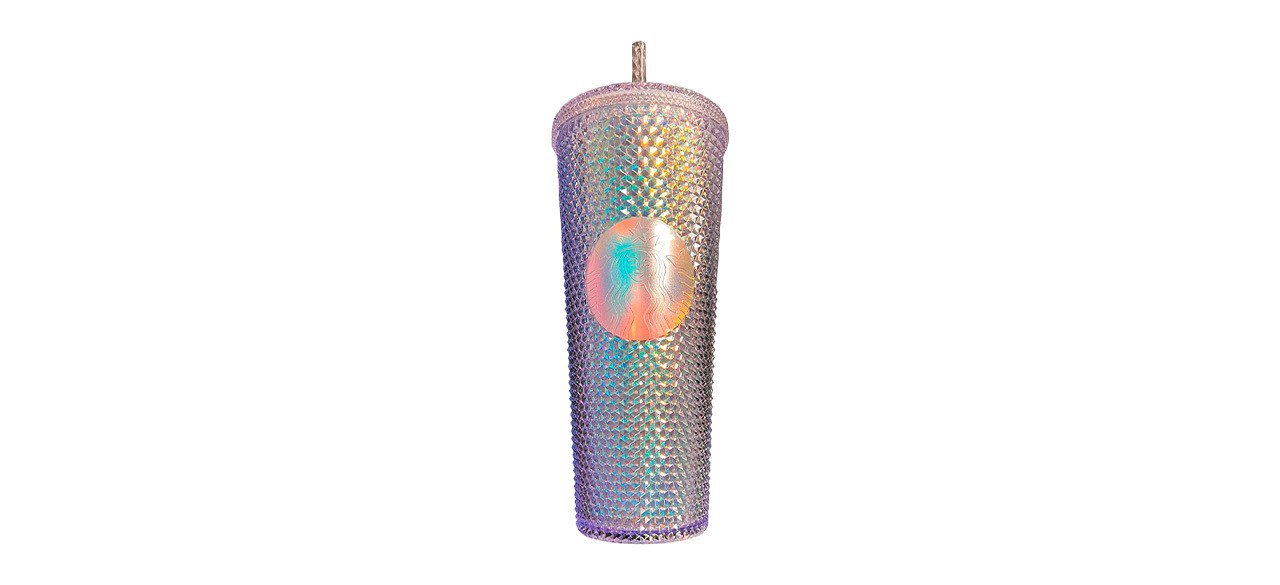 Starbucks 2023 Unicorn Studded Venti Tumbler
Those who want to show off their Starbucks merch will have no trouble doing so with this tumbler. It has a sparkly design sure to catch the eyes of those around you, and the shiny Starbucks logo gives it a sophisticated look.
Sold by Amazon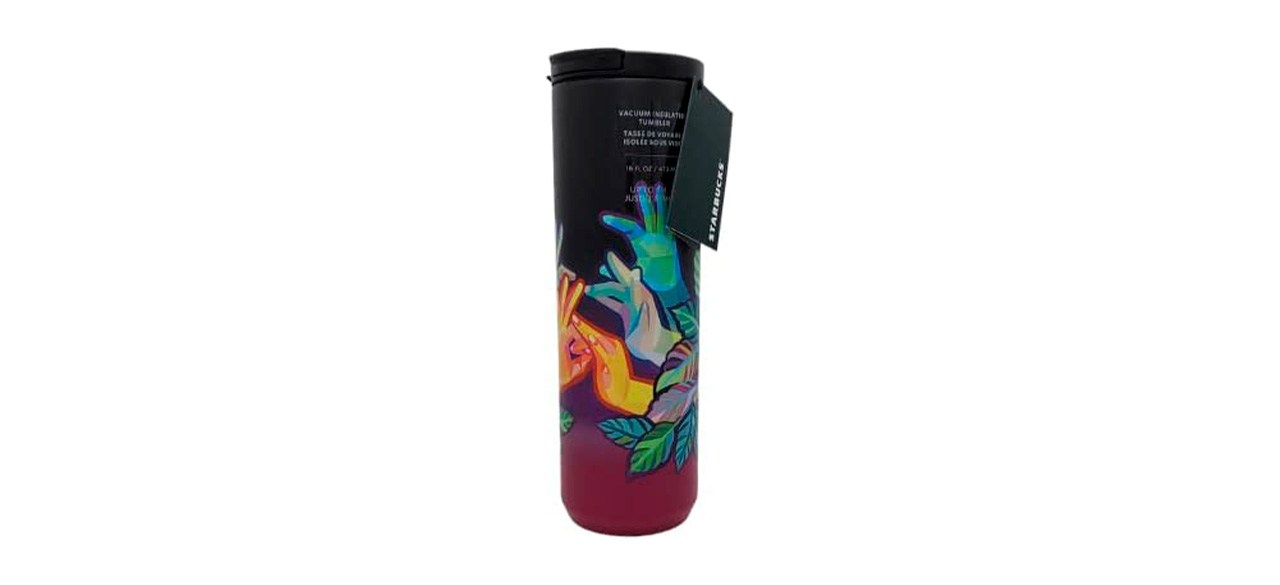 Starbucks Vacuum Insulated Stainless Steel Tumbler
Many Starbucks tumblers are 24 ounces, but you'll love this cup if you don't mind downgrading to 16 ounces. It is suitable for hot and cold beverages and can keep your coffee, latte or tea warm for up to four hours.
Sold by Amazon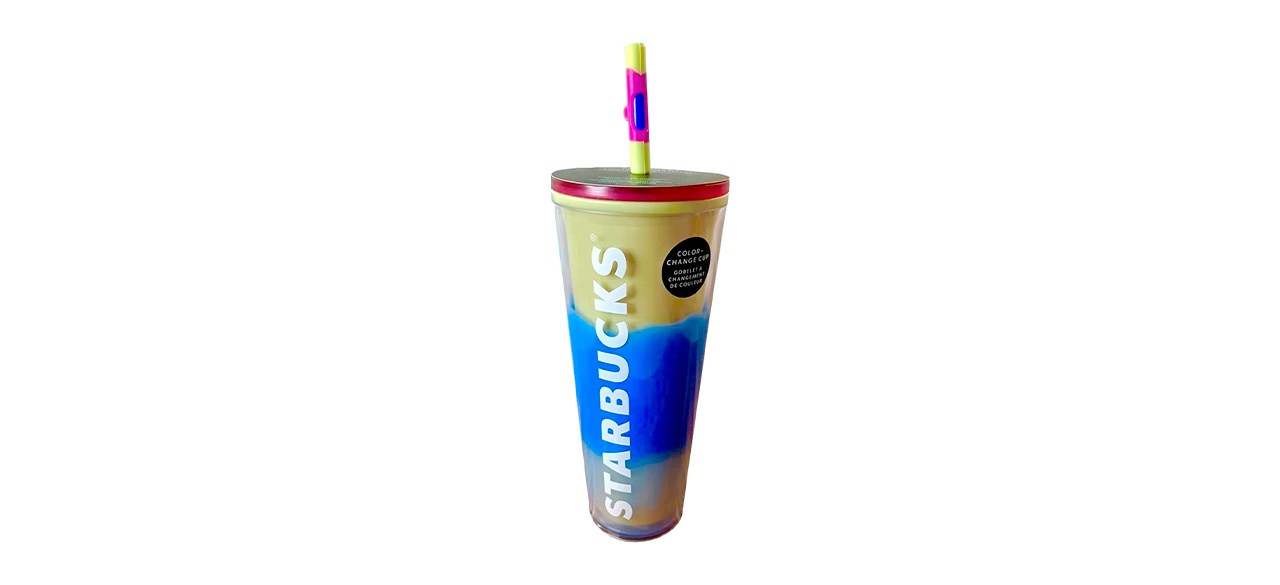 Starbucks 2023 Blue Wave Color Changing Tumbler
It's a spring-inspired tumbler, but the design offers plenty of summer vibes. We like this cup for its durable build, swirl silicone straw topper and a neat feature that causes the exterior to change to a blue color when you pour in a beverage.
Sold by Amazon
Want to shop the best products at the best prices? Check out Daily Deals from BestReviews.
Sign up here to receive the BestReviews weekly newsletter for useful advice on new products and noteworthy deals.
Kevin Luna writes for BestReviews. BestReviews has helped millions of consumers simplify their purchasing decisions, saving them time and money.
Copyright 2023 BestReviews, a Nexstar company. All rights reserved.