When the weather heats up, it's time to ditch the oven
As summer begins, it can be beneficial to revisit your traditional cooking techniques to see if there's a better way — specifically one that doesn't involve turning the oven up to 350 degrees and flooding the kitchen with a torrent of dry heat. Instead, consider using a smaller countertop appliance, such as an air fryer, that can get the job done more efficiently and cook your food more precisely. By doing this, you'll not only help keep your kitchen cooler throughout the summer but also lower your energy bill.
Shop this article: Ninja DZ401 Foodi, Black and Decker Digital Microwave Oven, County Line Kitchen Cold Brew Iced Coffee Maker
Why is the oven a poor choice for summer cooking?
An oven is a large appliance that can be a highly desirable workhorse in your kitchen. It gets the job done by heating the air inside — the larger your oven, the more air you must heat up. This hot air is what ultimately cooks your food. If you have an oven with 5 cubic feet of capacity, you must heat all 5 cubic feet of that air to 400 degrees to cook a frozen pizza, which may only be 11 inches in diameter. An oven is not the most efficient way to get things done.
Also, as soon as you open that oven door to remove your pizza, 5 cubic feet of 400-degree air will flood into your kitchen. In the winter, you might be grateful for the warmth. In the summer, however, you won't appreciate the heat boost.
Even more important, ditching the oven during the summer can reduce your energy bill in several ways. When it's in use, an oven eats up as much energy as a water heater or a clothes dryer. If it heats up your home enough, it will kick on the air conditioner, which is another energy-hungry appliance.
How to keep your cool while cooking this summer
If you need to cook in your kitchen during the warmer months — and that will most likely be all of us — there are smart ways to do it that can help keep the indoor heat buildup to a minimum.
Use smaller appliances: If you can cook your meal in a toaster instead of a traditional oven, you heat up less air. This means you have a better chance of keeping the overall temperature of your kitchen down.
Heat the food, not the air: To help keep the temperature down, use appliances that heat the food as directly as possible. A sous vide is a good option because it heats the water and that heat is transferred to the food. A microwave is another desirable summer cooking appliance.
Consider upgrading old appliances: If you have an old toaster oven that doesn't close very well, not only does it take longer to cook your food, but more heat escapes into the kitchen while you're cooking.
Keep it quick: Appliances such as microwaves, air fryers and convection ovens are more efficient. You can cook your food faster, so you won't be adding as much heat to the environment.
Consider cold-food meals: Not every meal needs to be heated. For instance, you can make a smoothie using a blender. An added benefit is the cold food can help lower your body temperature.
Best appliances to use for indoor summer cooking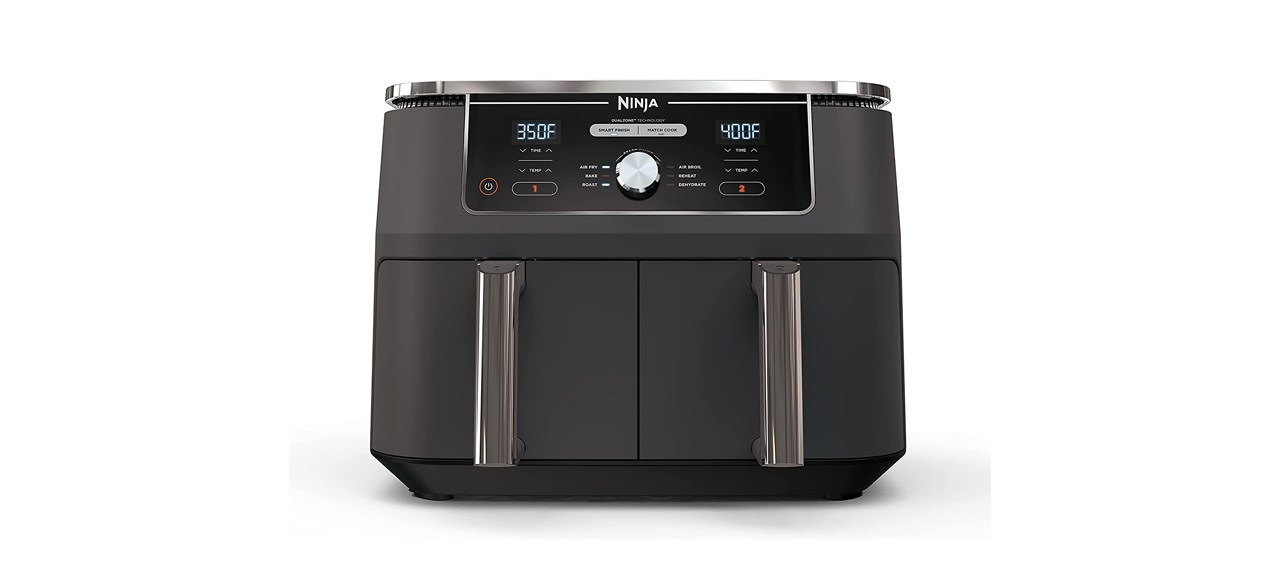 Ninja DZ401 Foodi XL Air Fryer
There are two baskets in this air fryer that give you the ability to cook independently. This means you don't have to perform back-to-back cooking, so the appliance isn't on as long. The six programs let you accomplish your task at the press of a button.
Sold by Amazon, Macy's, Walmart and Wayfair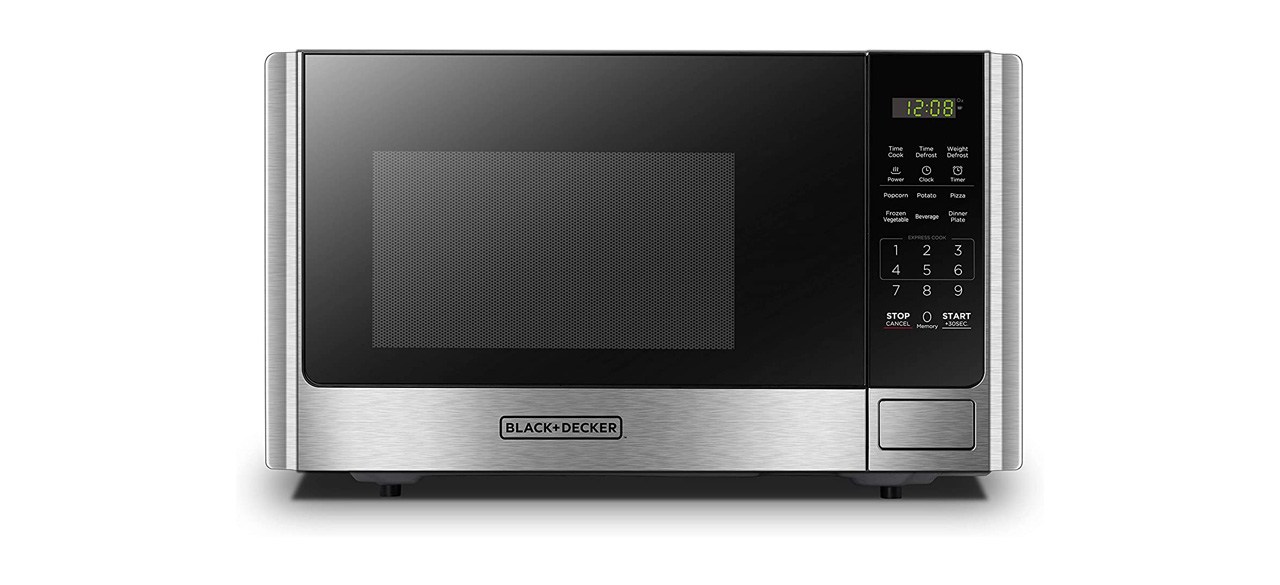 Black and Decker Digital Microwave Oven
A microwave oven targets the water molecules in food, not the air, so it cooks without adding appreciable heat to your kitchen. This model has 10 power settings, offers one-touch 30-second cooking and has a child lock for safety.
Sold by Amazon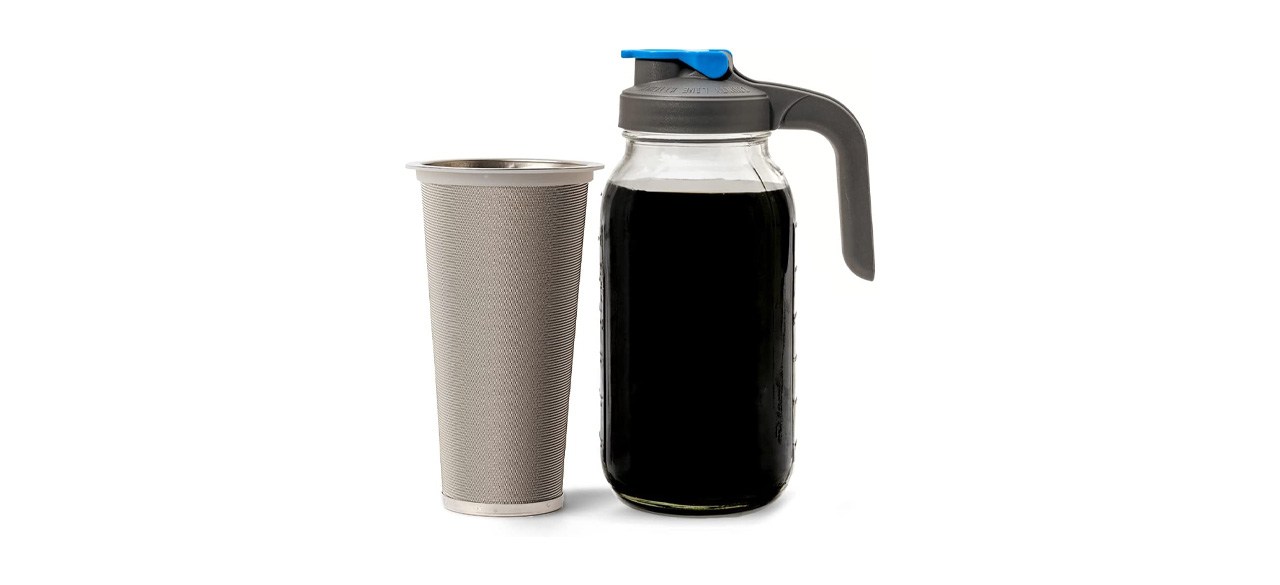 County Line Kitchen Cold Brew Iced Coffee Maker
Coffee doesn't have to be hot to be enjoyable — especially in the summer. This cold brew iced coffee maker lets you have your morning fix without adding heat to your kitchen or your body. It's a refreshing alternative made for the summer season.
Sold by Amazon and Walmart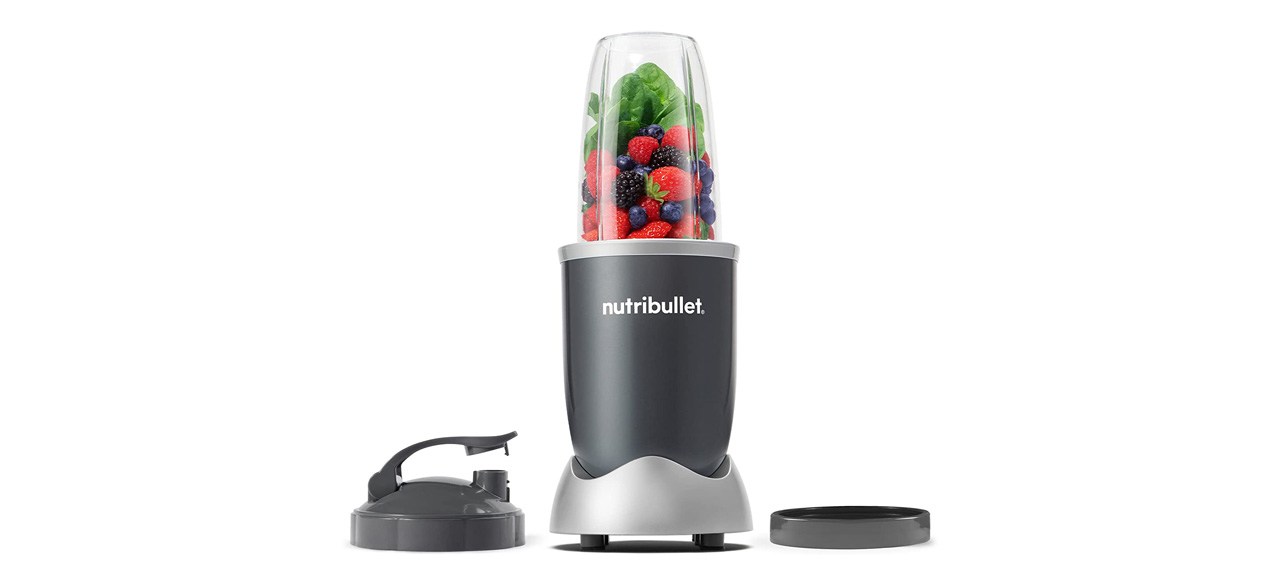 NutriBullet Personal Blender
Just like coffee doesn't need to be hot, your food can be cold as well. The NutriBullet can whip up a yummy nutritious meal in seconds without adding heat to your kitchen. The convenient to-go lid means you can blend and carry to enjoy your treat wherever you go.
Sold by Amazon, Walmart and Wayfair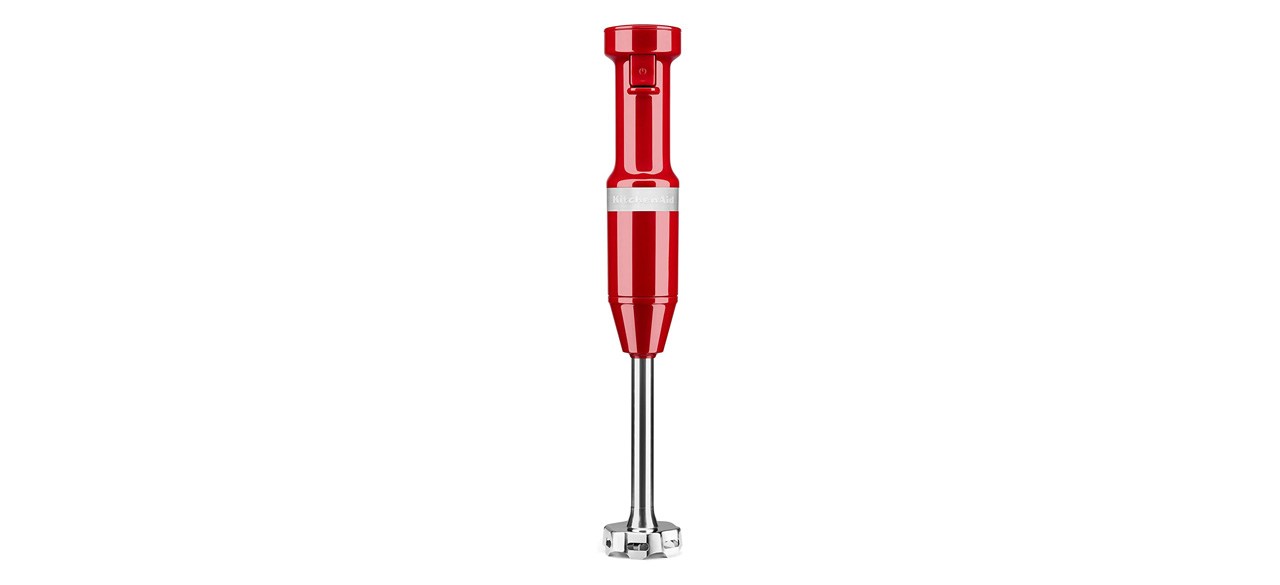 KitchenAid Variable Speed Corded Hand Blender
Another way to blend ingredients to make a smoothie is to use a handheld blender. This popular model features a variable-speed trigger, and it comes with a removable pan guard and blending jar with lid. It's suitable for shakes, smoothies, soups, sauces, dips and more.
Sold by Amazon, Macy's, Walmart and Wayfair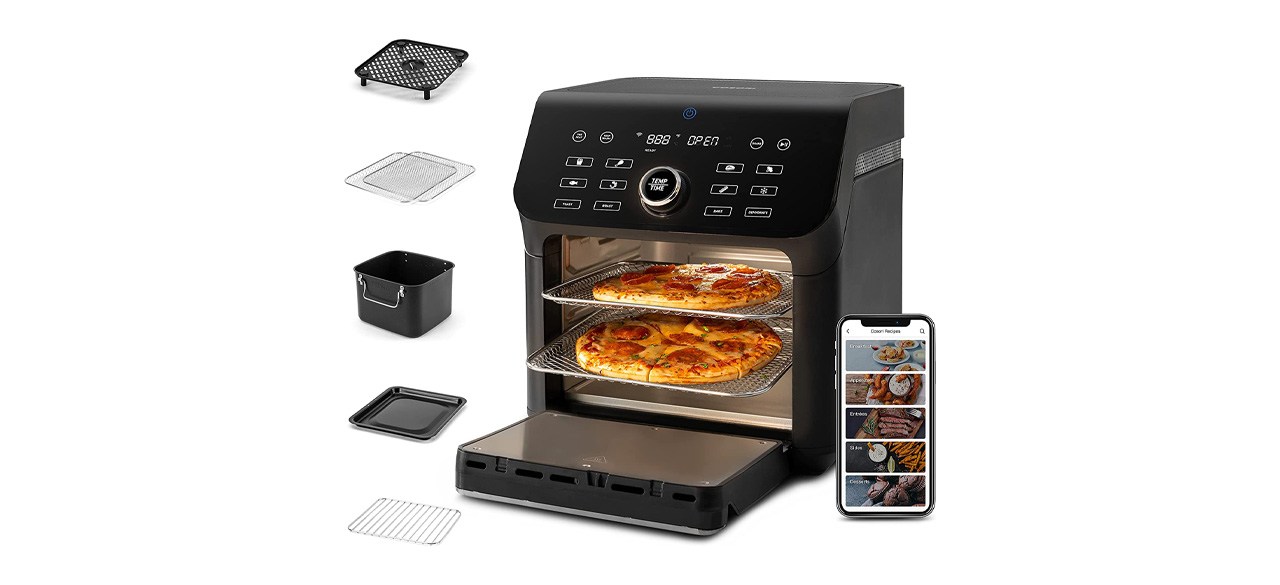 Cosori AF701 Air Fryer Toaster Oven Combo
If you need a hot meal cooked in an oven, a smaller oven that's on for less time is the better option. The Cosori was designed for this purpose. The heat circulation technology cooks your food in half the time, while the presets let you bake, roast, toast, keep warm and other options at the touch of a button.
Sold by Amazon and Walmart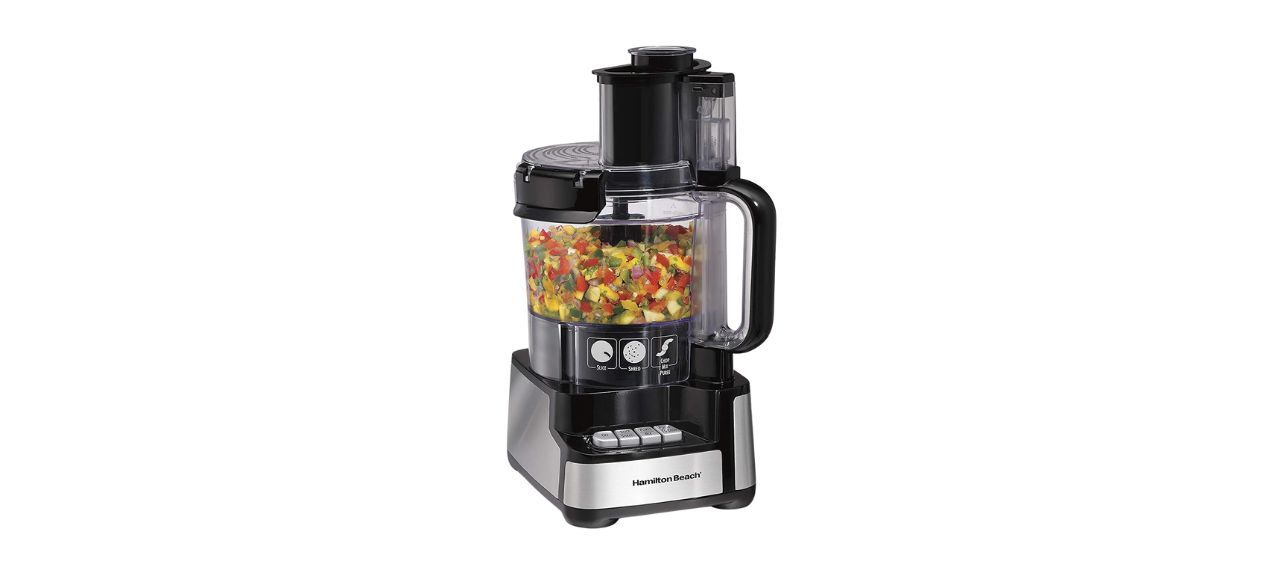 Hamilton Beach Stack and Snap Food Processor
The physical activity involved in preparing food can make you sweat, especially in a hot kitchen. Whether you need to chop for a salad or puree for a sauce, a food processor is a timesaving staple you want to have in your kitchen. The large chute and the convenient stack-and-snap design make this model easy to use.
Sold by Amazon, Macy's, Walmart and Wayfair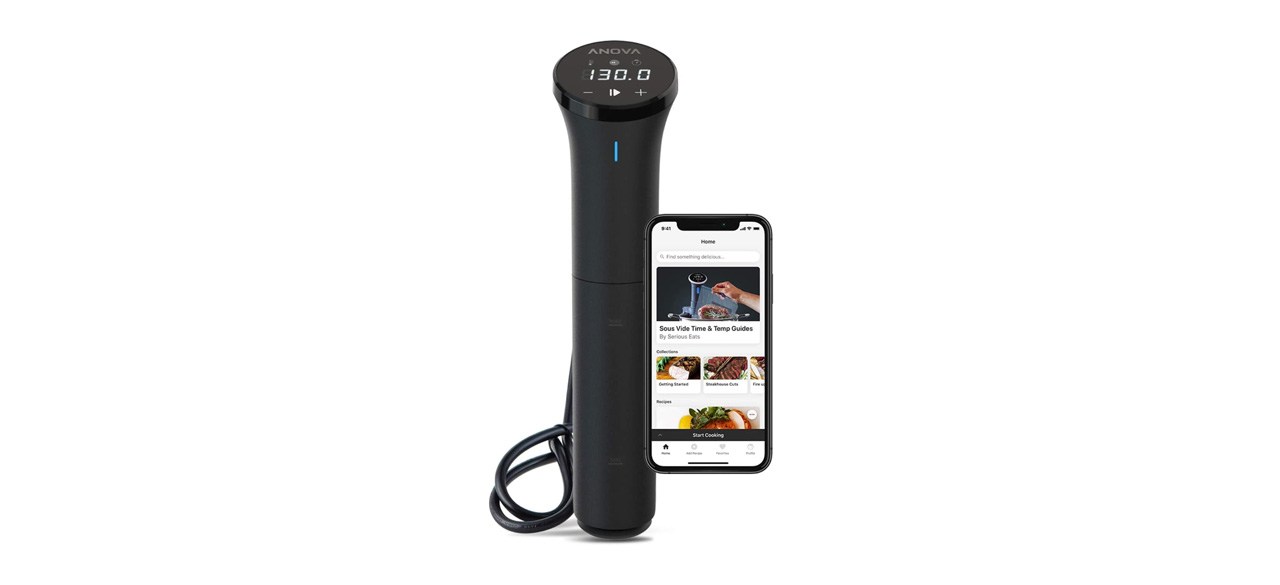 Anova Culinary Nano Sous Vide Precision Cooker
A sous vide is a precision cooking tool that heats water, not air, so it can help keep your kitchen cooler on those hot summer days. As an added benefit, the method seals in flavor to give you a tastier meal and the appliance is small enough to store in a drawer.
Sold by Amazon and Walmart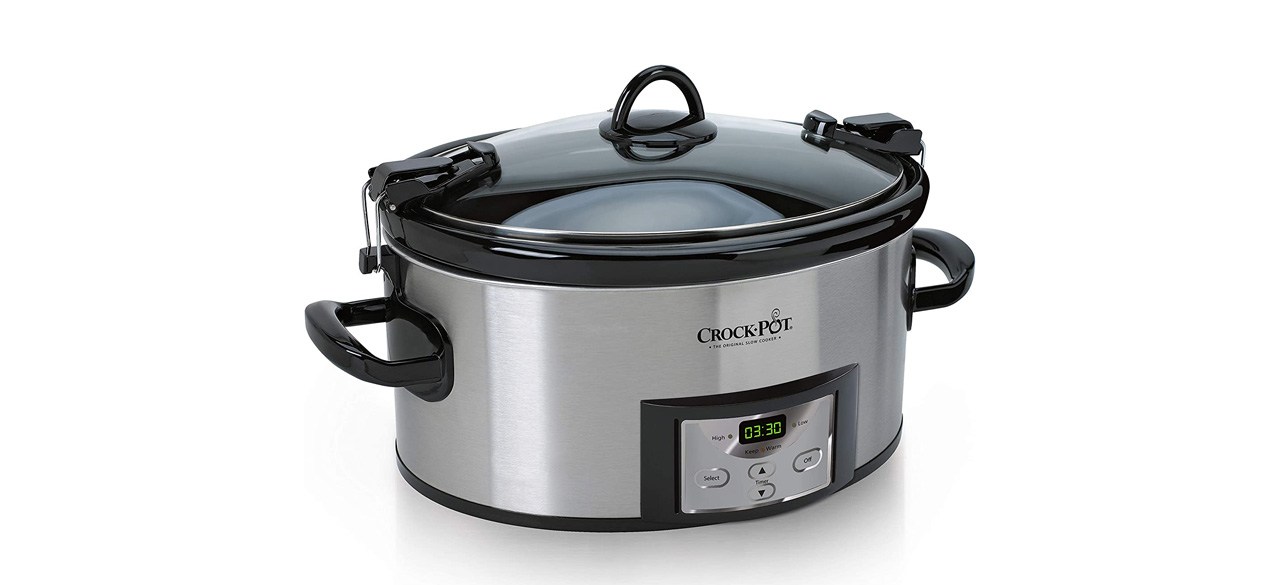 Crock-Pot 6-Quart Cook & Carry Slow Cooker
This 6-quart slow cooker has a programmable feature that lets you cook your meal whenever you desire. It will help keep your kitchen cooler, even when cooking meat for several hours at a time to give it that melt-in-your-mouth texture.
Sold by Amazon and Walmart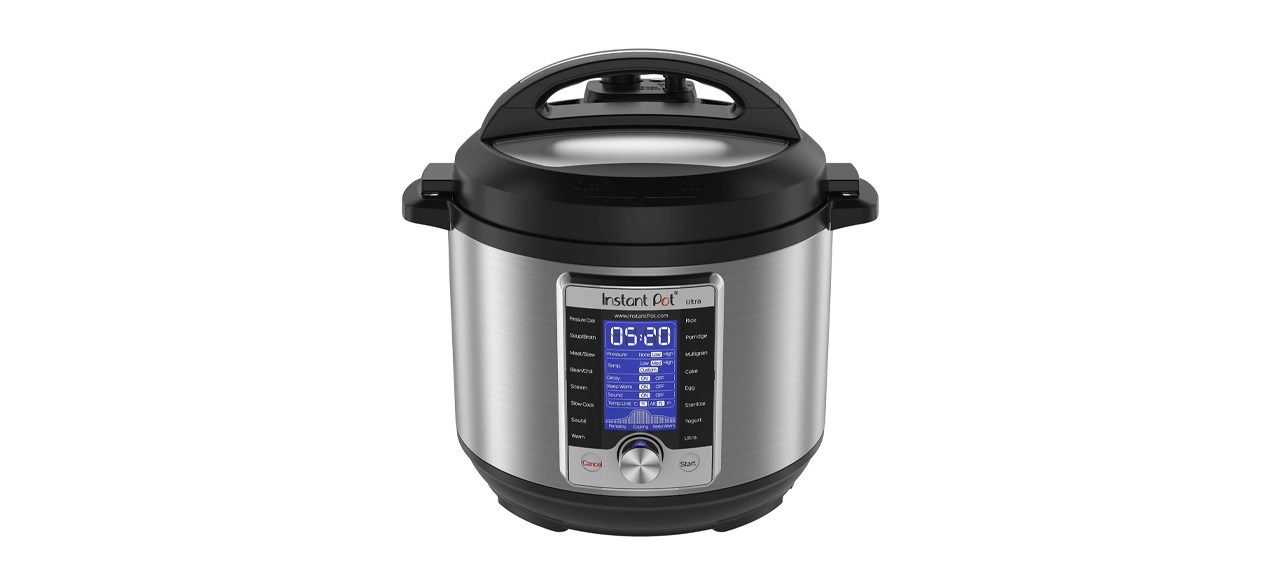 Instant Pot Ultra
An Instant Pot is a great way to cook without raising the temperature in your kitchen. This model has 10 built-in functions, so it can do anything from baking or sauteing to making yogurt. For safety, it features stress-free venting, overheat prevention, a locking lid, and other functions.
Sold by Amazon
Other appliances worth checking out
Want to shop the best products at the best prices? Check out Daily Deals from BestReviews.
Sign up here to receive the BestReviews weekly newsletter for useful advice on new products and noteworthy deals.
Allen Foster writes for BestReviews. BestReviews has helped millions of consumers simplify their purchasing decisions, saving them time and money.
Copyright 2023 BestReviews, a Nexstar company. All rights reserved.