Quick and easy dessert
It almost sounds too good to be true: Mix cake ingredients in a coffee mug, microwave it, and in less than two minutes, you have cake. Microwave mug cakes are customizable, simple, and almost instantaneous — but they're not foolproof. With such short ingredient lists and variable cooking times, your mug cake could end up lumpy, rubbery, or dry. The next time a late-night craving for baked goods strikes, following some simple steps can help you produce a satisfying sweet treat.
Shop this article: Dowan Coffee Mugs, Ewagoa Measuring Cups and Spoons and Toshiba Countertop Microwave Oven
We wish we knew about mug meals in college! Make up for lost time with the three recipes from the BestReviews test kitchen.
How to microwave a mug cake
Gather your ingredients and supplies
Mug cakes turn out best when they're assembled in a particular order. Make sure you have all of your ingredients ready to go before you get started. Grab a fork too. It mixes ingredients in a whisking action that ensures you won't have any lumps.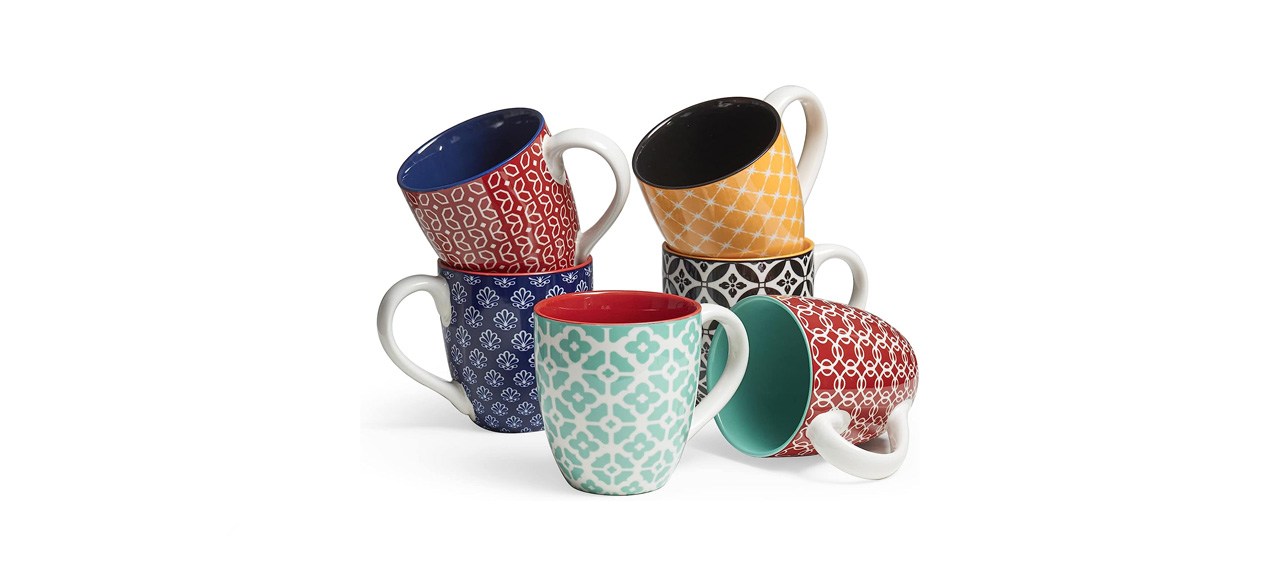 Make sure the mugs you plan to use are big enough for your chosen recipe. A thin-walled, 12-ounce mug is usually a good bet. While some mug cake recipes let you mix all your ingredients in the mug, some recipes will still require a small mixing bowl.
Finally, check out your microwave. Some recipes may provide specific cook times based on your microwave's wattage.
Mix your dry ingredients
Most microwave mug cake recipes will include flour, sugar, baking soda or powder, and salt. Stir these together in your mug as your first step. This is also the time to add other dry ingredients like cocoa powder. Make sure everything is thoroughly mixed to prevent lumps.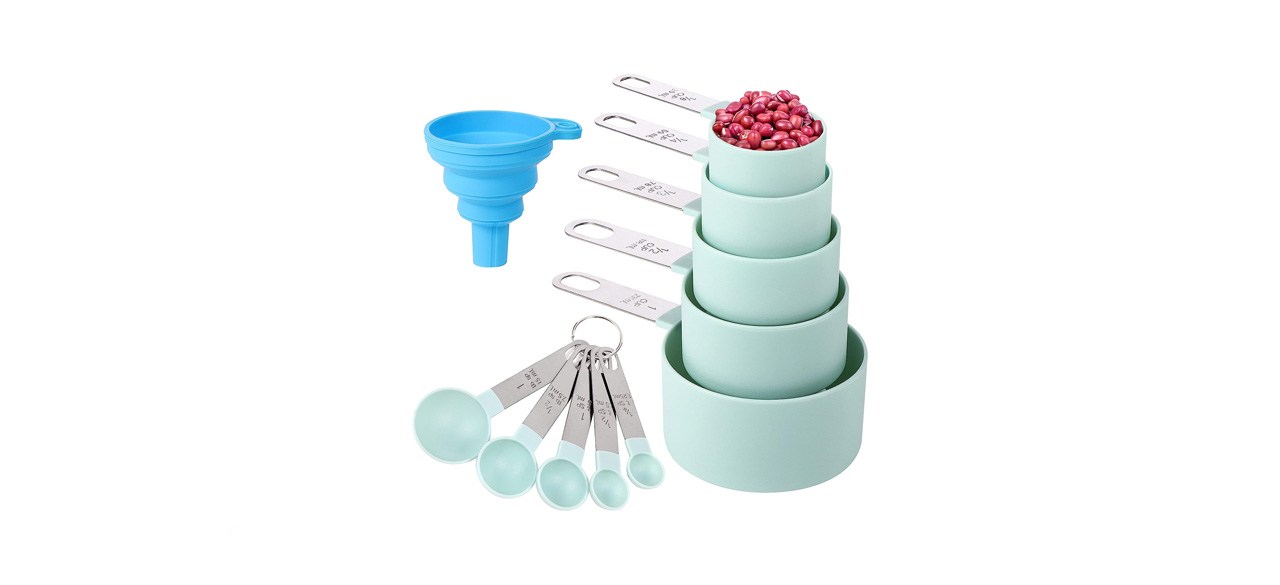 If your recipe calls for self-rising flour and you only have all-purpose, don't despair — it's easy to make your own. Whisk 1 1/2 teaspoons of baking powder and a pinch of salt into 1 cup of flour, and you're ready to cook.
Add your wet ingredients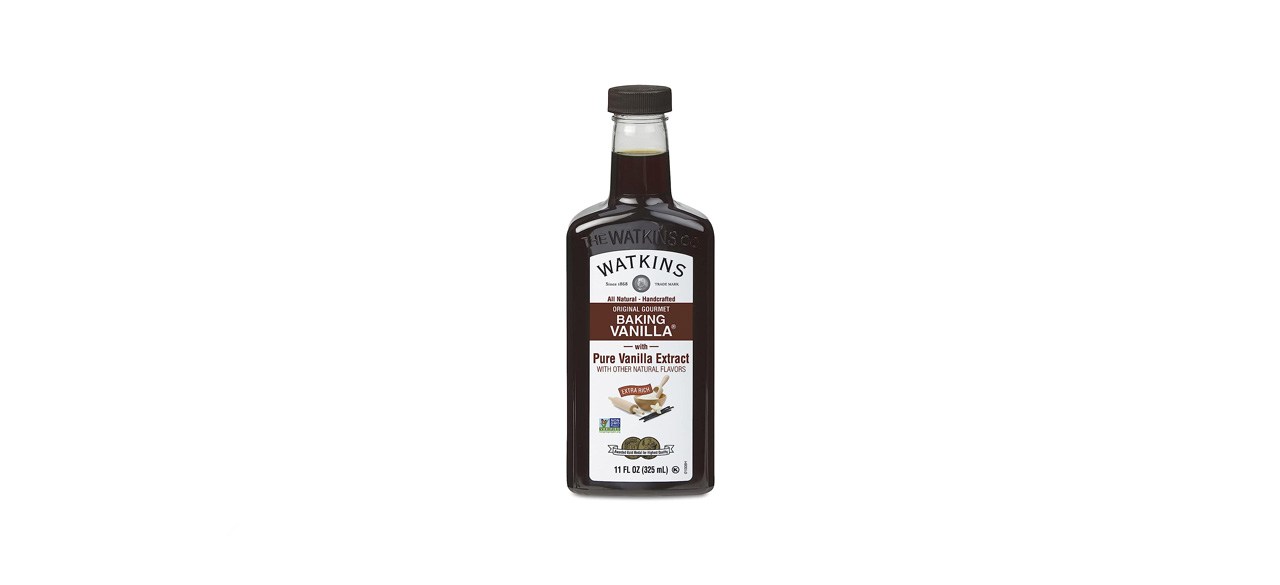 Next, stir in the liquid ingredients. These could include melted butter or oils as well as milk or milk alternatives. This step also allows for some experimentation: Add or swap extracts like vanilla, orange, or lemon to customize your cake's flavor.
Some mug cake recipes call for an egg but proceed with caution if you're using one of these recipes. They can turn out dense and unappetizing since the quantity of eggs is so much higher than standard cakes, which may use the same amount of eggs to serve many more people. Look for egg-containing recipes that make enough mug cake for two people, or consider swapping out the egg for a pinch of baking powder and a tablespoon or two of caramel or chocolate sauce. These ingredients will give your cake both lift and moisture.
Add a gooey center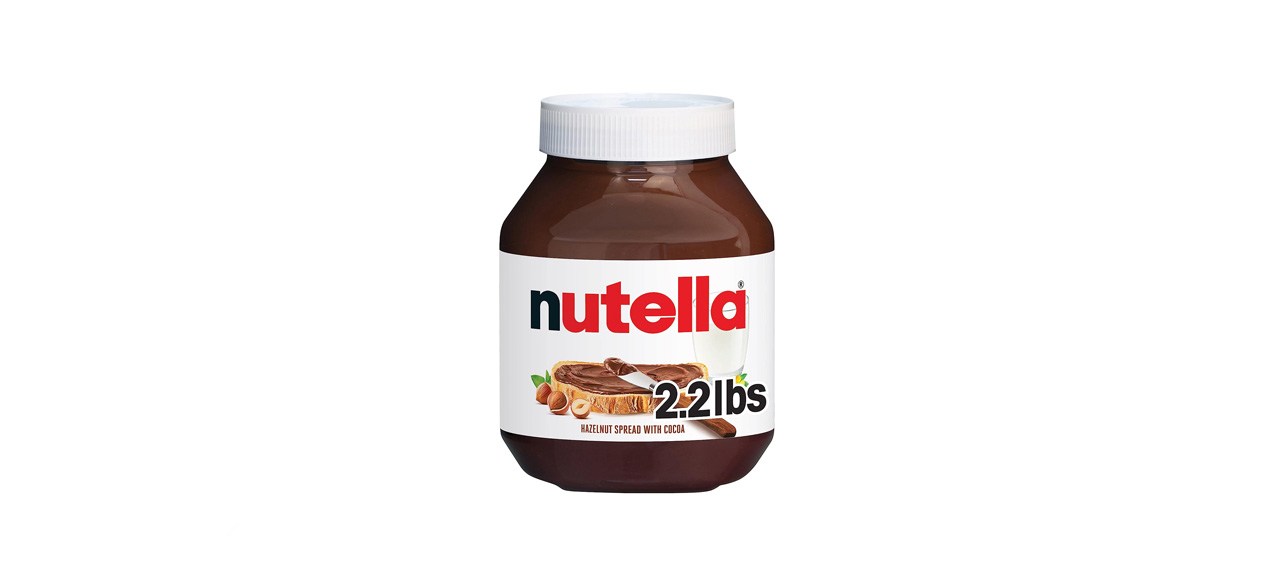 A melty center makes a mug cake something truly special. Drop in a dollop of peanut butter or hazelnut spread, or plop a small chocolate bar, peanut butter cup, or caramel candy onto the center of the batter. It will sink into your cake as it cooks and will create a molten center.
Pour on some water
For the finishing touch, pour a tablespoon of water over the top of the batter. The water will evaporate and create a moist environment to make a fluffy cake while helping protect the top of the cake from turning dry and rubbery.
Microwaving a mug cake
Determine your timing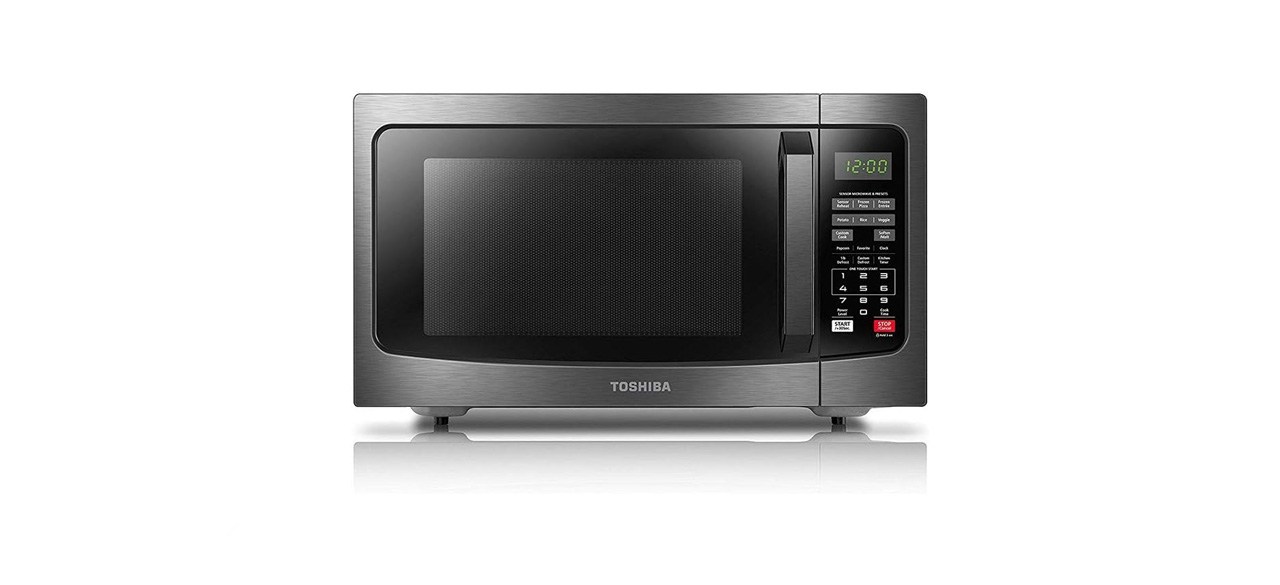 Your mug cake recipe should tell you how long it needs to be in the microwave. However, every microwave is different, so be prepared to take a few attempts to determine the perfect baking time. Most mug cakes only need between one and two minutes to cook. Start with a shorter cook time and add more time as needed rather than risking overcooking your cake.
How to know when your mug cake is done
The cake should still look slightly wet and shiny in the center at the end of the baking time. It should be firm and a little sticky to the touch. If it's still runny, keep microwaving it in 10- to 15-second increments. You'll also be able to see that the cake has risen visibly during baking; it's done when it stops rising. Let it rest in the microwave for one minute before decorating or eating it.
Finishing touches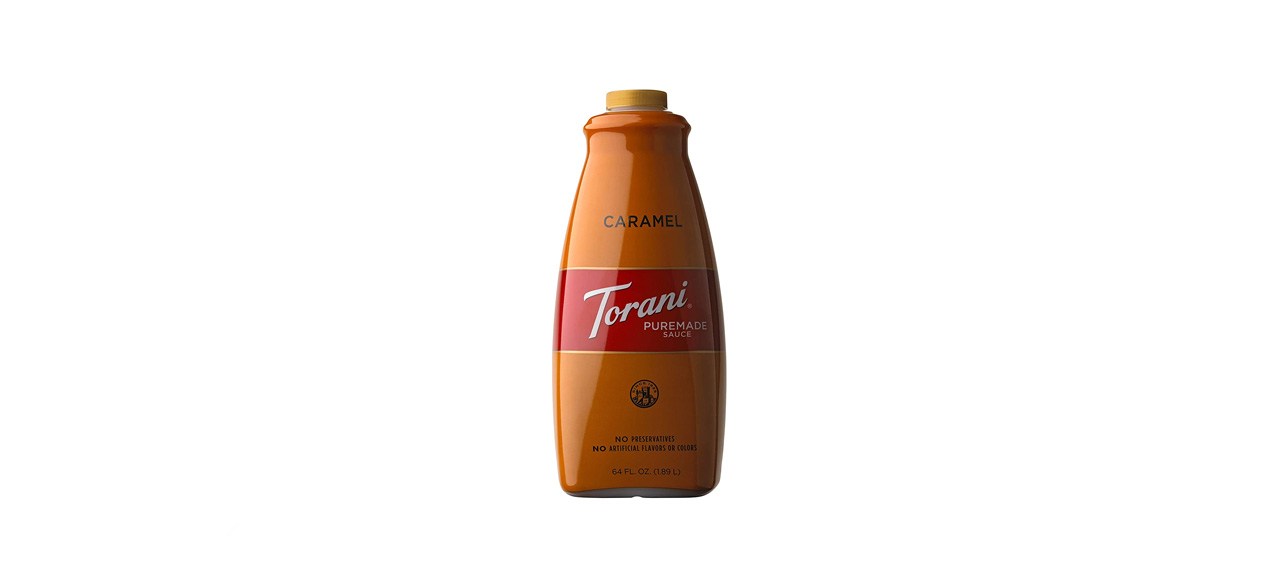 If your mug cake recipe calls for crunchy ingredients like peanuts, sprinkle them on top after baking to retain their crunch. You can also dress up your cake with extra caramel or chocolate sauce, whipped cream, ice cream, crumbled cookie, or sliced fruit — whatever your heart desires.
As soon as your cake is decorated to your liking, dig in. A microwave mug cake's texture starts changing and hardening as it cools down, so it's much more pleasant to eat while it's still warm.
Microwave mug cake ideas
The internet is full of recipes for microwave mug cakes. Just about any cake recipe can be downsized to fit in a mug. Here are some flavor combos to inspire you:
Molten peanut butter chocolate mug cake: Dollop up to a tablespoon of peanut butter on top of the chocolate mug cake batter.
Red velvet mug cake: This classic cake batter includes red food coloring and cocoa powder. Let the cooked cake cool for a couple of minutes, then top it with cream cheese frosting.
Birthday cake mug cake: Vanilla and birthday sprinkles create a cake beloved by all ages.
Lemon drizzle cake: Add lemon zest and a splash of lemon juice to the vanilla cake batter, then top it with a simple lemon glaze.
Carrot mug cake: These ingredients require a little more time and effort, but the single-serving results are great to serve at a party.
FAQ
Q. Can you microwave more than one mug cake at once?
A. You can cook more than one mug cake at a time, but plan to add more time to make sure both cakes are cooked through. To guarantee even cooking, make your mug cakes one at a time.
Q. Why did my mug cake explode in the microwave?
A. Resist the temptation to fill your mug to the brim with cake batter. Overfilling the mug will make it overflow as the batter heats up. Using a tall, narrow mug as opposed to a standard coffee mug can help give the batter room to rise as it cooks. If you're craving an extra-large serving of cake, go ahead and double the recipe and cook it in a microwave-safe bowl instead of the mug.
Q. Can you make microwave mug cakes gluten-free?
A. It is possible to make a microwave mug cake with gluten-free flour. Rather than stressing over ingredient substitutions, try one of the many gluten-free mug cake recipes online. Make sure you're using reliable gluten-free flour. Mug cakes can also be made dairy-free by substituting your favorite alternative milk for dairy milk.
Want to shop the best products at the best prices? Check out Daily Deals from BestReviews.
Sign up here to receive the BestReviews weekly newsletter for useful advice on new products and noteworthy deals.
Laura Duerr writes for BestReviews. BestReviews has helped millions of consumers simplify their purchasing decisions, saving them time and money.
Copyright 2023 BestReviews, a Nexstar company. All rights reserved.