This is an archived article and the information in the article may be outdated. Please look at the time stamp on the story to see when it was last updated.
OKLAHOMA CITY – Basketball fans were waiting for Selection Sunday to fill out their brackets and now it's time to compare notes.
Creating a perfect bracket is nearly impossible but a lot of fans get wrapped up in the mystery of picking a winner.
If you do happen to build a perfect bracket, you could earn more than bragging rights, thanks to Warren Buffet.
So far, several NewsChannel 4 personalities have created their own brackets, selecting who they think will make it to the top.
NewsChannel 4's Sports Director Bob Barry Jr. chose Michigan State to take home to the title.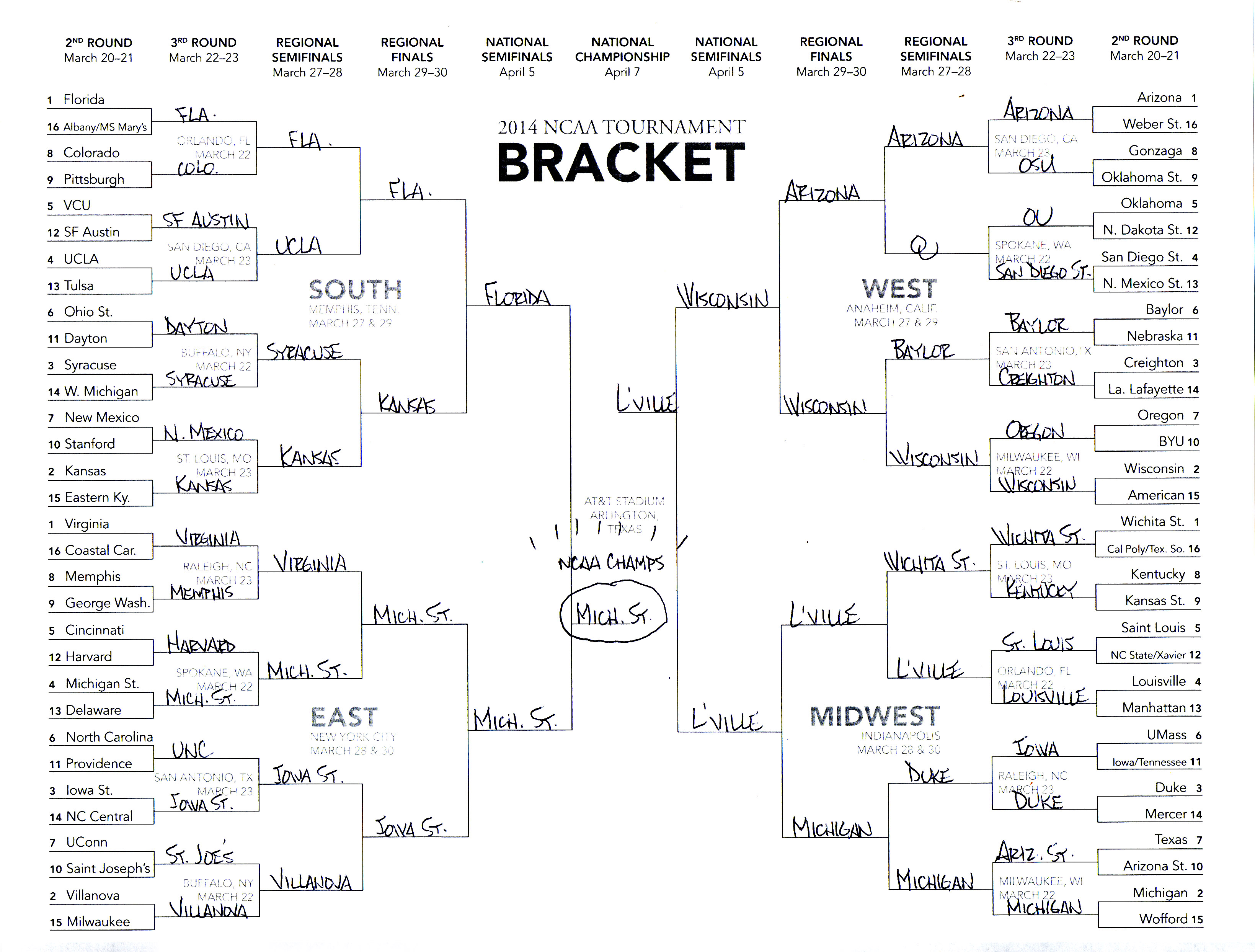 Click here to create your own 2014 NCAA Tournament bracket.
NewsChannel 4's Linda Cavanaugh built her own bracket but also chose Michigan State as the NCAA tournament winner.
A couple of local universities were invited to take part in the big dance.
OU is a fifth seed and is scheduled to play North Dakota State on Thursday.
OSU earned a ninth seed and will play Gonzaga on Friday.