This is an archived article and the information in the article may be outdated. Please look at the time stamp on the story to see when it was last updated.
EDMOND, Okla. -- The London Games are just ten days away, and one orthopedic surgeon in Edmond is packing his bags preparing to help Team USA go for the gold.
Dr. Robert Hines is the team physician for Team USA Wrestling.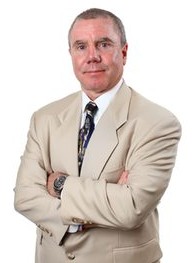 Hines practices at OSSO in Edmond.
He is also the team doctor for OU Wrestling.
Dr. Hines will be in charge of all medical care for the athletes of the US Wrestling team the entire time they are in London.
Hines was a high school wrestler, who has been treating wrestlers around the country for 25 years.
His Edmond office is decorated with memorabilia from 15 years working with Team USA, traveling around the world to competitions like the World Championships, the Pan Am Games and the Beijing Olympic Games.
"This is kind of a special Olympics for me because we have three Oklahoma wrestlers going. We have Sam Hazewinkel, Jerod Frayer from OU and Coleman Scott from Oklahoma State. The Olympics are every four years. It's a special time" Hines said.
Hines is the only team doctor for USA Wrestling's three competitive styles: Freestyle, Greco and Women's Wrestling.
"We have a good team, a really good team. The thing that people don't understand about the Olympics is that the weight classes, when they wrestle, it's just one day. They have to be on their game at their very best one day." Hines said.
There are five other team USA Wrestling members with ties to Oklahoma: two wrestlers and a coach from OU, one wrestler from OSU and OSU's Olympian Wrestling Coach John Smith.