This is an archived article and the information in the article may be outdated. Please look at the time stamp on the story to see when it was last updated.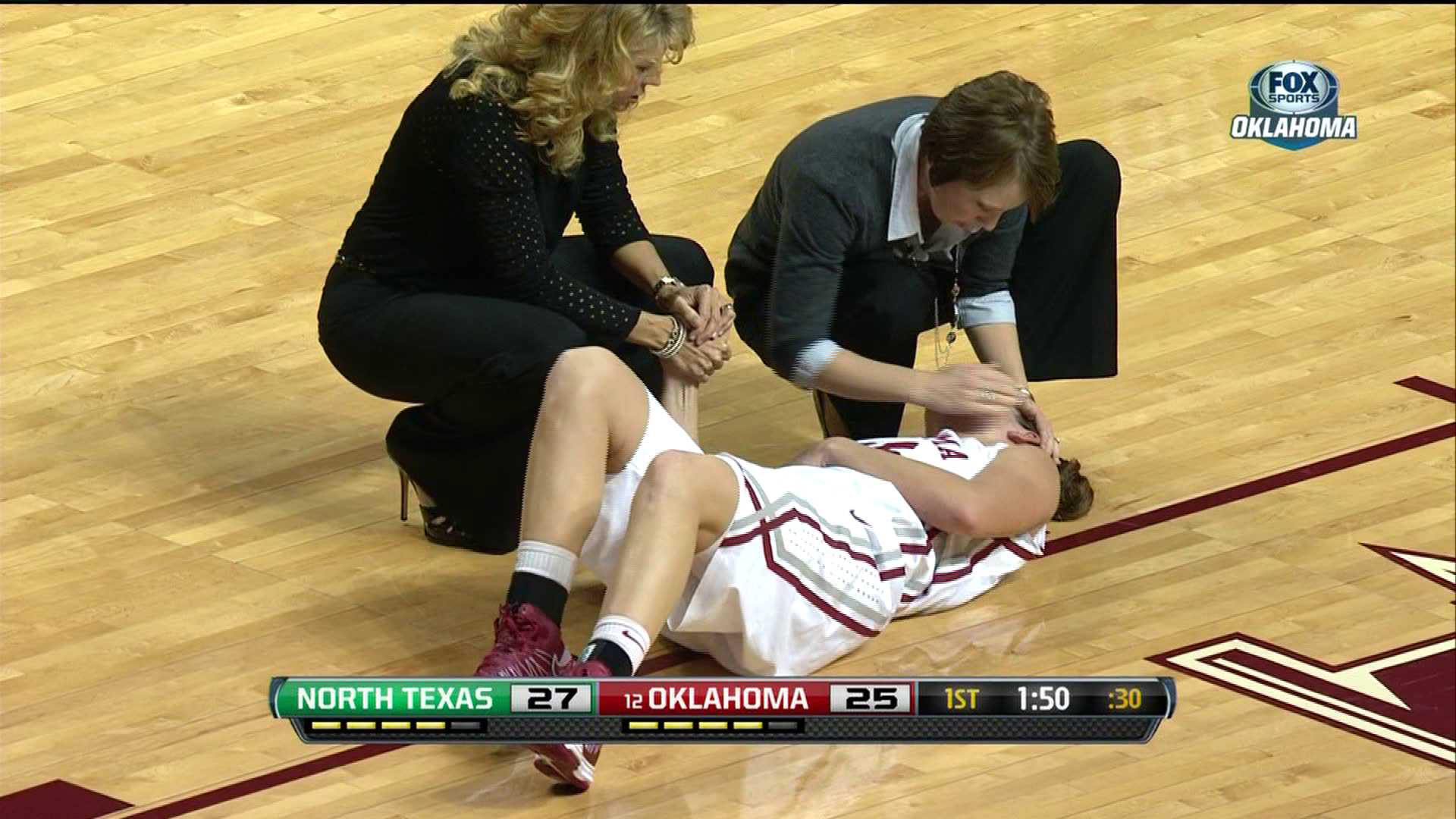 NORMAN, Okla. – OU women's basketball star Whitney Hand suffered a major knee injury that required surgery early in her sophomore season and it took her more than 400 days to return to action. 
Sadly, the Sooners senior from Fort Worth, one of the most popular female athletes in school history, who is also married to OU football quarterback Landry Jones, suffered what looks like another serious knee injury Thursday night.
At the end of the first half, hand went down and didn't return to the game. 
An OU spokesperson confirmed Hand tore her ACL.
The Sooner ladies rallied to beat North Texas 71-68.