This is an archived article and the information in the article may be outdated. Please look at the time stamp on the story to see when it was last updated.
NORMAN, Okla. – While the Sooners are preparing to take the field against Kansas State on Saturday, it was just announced that one of the team's top starters will be sitting on the sidelines.
NewsChannel 4 Sports has confirmed that senior OU running back Damien Williams will not play in Saturday's game.
Officials say Williams has been suspended for violating team policy and will not take the
field in Kansas.
Williams has been a solid piece of the Sooner offense this season.
He made his first start of the season against Texas Tech, where he rushed for 97 yards and two touchdowns.
Last week, he scored two touchdowns and ran for a season-high 128 yards in the win over Iowa State.
So far this season, Williams has racked up 553 yards and scored 7 touchdowns.
Team officials also confirmed that senior wide receiver Lacoltan Bester will not start the game.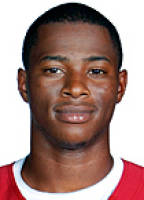 Bester recorded his first career start this season against Tulsa.
Fans know him as the wide receiver that completed a 49 yard touchdown pass on a reverse against Kansas.
Last week, Bester recorded a career-high 75 yards on four receptions.
So far this season, he has tallied 279 yards on 20 catches and one touchdown.
Bester is averaging 13.9 yards per catch.
At this time, no reason was given for why he is not starting against Kansas State.
Kickoff is set for 11 a.m. in Manhattan, Kansas.
The game will be televised on Fox Sports 1.