This is an archived article and the information in the article may be outdated. Please look at the time stamp on the story to see when it was last updated.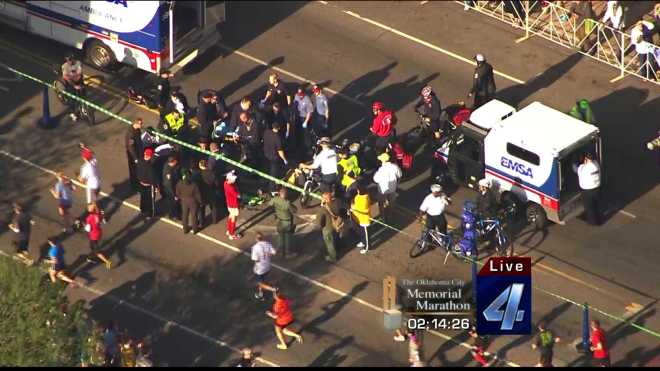 OKLAHOMA CITY – Emergency crews have taken a runner to the hospital in critical condition after he collapsed during the Oklahoma City Memorial Marathon Sunday.
The man reported to be in his 30s collapsed downtown not far from the finish line before 9 a.m.
First responders performed CPR on the man and he was breathing on his own before he was taken to the hospital.
We will bring you more on the runner and his condition just as soon as we get it.